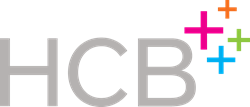 2015 was a record breaker. - Nancy Beesley, partner and CSO at HCB Health.
Austin, Texas (PRWEB) April 07, 2016
Med Ad News, one of the leading pharmaceutical business and marketing publications, announced it has nominated HCB Health, one of the nation's fastest growing healthcare advertising agencies, for Agency of the Year in Category III. This is the first time HCB has been nominated for this award.
Candidates for agency of the year are selected based on their creative track records, management strength, financial performance, strategic thinking, account wins and ability to attract talent. The Category III competition recognizes advertising firms generating less than $25 million in annual revenue
"2015 was a record breaker," said Nancy Beesley, partner and CSO at HCB Health. "New marquee clients and the recruitment of high-profile talent have catapulted the agency from the mainstream to the short list for many clients seeking more nimble agency partners."
Med Ad News also nominated HCB, along with AbelsonTaylor and JUICE Pharma Worldwide, for the Manny "Heart Award" for their partnering with MIT Hacking Medicine to host a three-day "HackMed Health House" workshop during the 23rd Annual SXSW Interactive Festival. The Heart Award recognizes agencies' social responsibilities and those cultures which embody strong commitments to philanthropic and social causes.
"Our partnership with AbelsonTaylor and JUICE at SXSW was proof that independent agencies can do amazing things when we come together," said Kerry Hilton, partner and CEO at HCB Health. "MIT Hacking Medicine's HackMed Health House allowed us to explore new possibilities in the ever-growing Health and MedTech Track and really rethink healthcare in a collaborative way."
Some of HCB's 2015 client wins include United Therapeutics' Remodulin®, a prostacyclin analogue vasodilator indicated for the treatment of pulmonary arterial hypertension; a PV Market Development assignment from Medtronic; Medac Pharma's Rasuvo®; three brands from the Medicines Company, Raplixa™, Preveleak™ and Recothrom® Thrombin; and assignments from Baxter Global Nutrition. HCB Health and its deft strategic group won the global corporate branding assignment for Galderma Corporate in Lausanne, Switzerland, with additional duties spilling over into 2016 and beyond. Finally, Alcon's surgical group awarded the HCB team two blockbuster launches in 2015 — PanOptix™ IOL and UltraSert™ delivery system — with more critical launches in 2016 underway.
For HCB, 2016 is all about continuing the agency's forward momentum. "It's our 15-year anniversary, and we're just getting started," said Hilton.
The 2016 Manny Awards celebration will be held Thursday, April 21 at Pier Sixty at Chelsea Piers in New York City and will begin with a cocktail hour at 6:30 p.m., followed by a sit-down dinner at 7:30 p.m. and will conclude with a post-awards cocktail hour. The awards ceremony will commence at 8:30 p.m.
###
About HCB Health
HCB Health is an independent, full-service healthcare communications agency serving the entire healthcare sector, including the medical device, pharmaceutical and biotech industries. Unfettered from constraints that plague larger agency networks, HCB is celebrating its 15th anniversary as one of the world's leading medical marketing agencies. More healthcare companies are discovering that "independent thinking can set you free" – a principle that has propelled HCB since its founding in 2001 and allowed it to serve clients with agility and innovation. HCB has offices in Austin, TX and Chicago, IL.
To learn more about HCB, visit hcbhealth.com, follow us on Facebook facebook.com/HCBhealth, and check out our blog at hcbhealth.com/health-blog.
About the Manny Awards
For more than 25 years, the Med Ad News Manny Awards have paid tribute to the creative work of agencies serving the healthcare market, their people, and their contributions to the industry. Each year at this gala awards ceremony, Med Ad News and agency professionals come together to celebrate creative excellence in pharmaceutical and medical device advertising and to acknowledge those making significant contributions to healthcare communications. On this special evening, more than 600 industry peers are anticipated to join Med Ad News in honoring winners in a range of award categories.