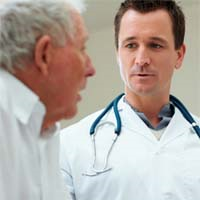 The risk of malignant mesothelioma is related to cumulative exposure to asbestos...
(PRWEB) April 09, 2016
International scientists with the Collegium Ramazzini have published a paper refuting what they call the false and dangerous claim that early asbestos exposure plays a bigger role in mesothelioma development than subsequent exposure. Surviving Mesothelioma has just posted an article on the paper. Click here to read it now.
According to the group, the claim by some companies and their lawyers that they should not have to compensate mesothelioma patients unless they were responsible for those patients' earliest asbestos exposure is not scientifically valid.
"The risk of malignant mesothelioma is related to cumulative exposure to asbestos in which all exposures - early as well as late - contribute to the totality of risk," states the newly-published article.
The statement, published in the Journal of Occupational Health, goes on to say that not only do wrong ideas about asbestos exposure result in unfair court decisions, but could even have a negative impact on mesothelioma prevention and diagnosis.
"The bottom line here for mesothelioma patients and their doctors is that any asbestos exposure is dangerous, no matter when it happened, and should be considered both in the diagnostic process and in the process of seeking compensation," says Alex Strauss, Managing Editor of Surviving Mesothelioma.
For a better understanding of asbestos exposure and its role as the primary cause of mesothelioma, see Recent Versus Past Exposure in the Causation of Mesothelioma, now available on the Surviving Mesothelioma website.
Collegium Ramazzini, "Comments on the Causation of Malignant Mesothelioma: REbutting the False Concept that Recent Exposures to Asbestos Do Not Contribute to Causation of Mesothelioma", March 31, 2016, Journal of Occupational Health, Epub ahead of print, http://www.readcube.com/articles/10.2486/indhealth.cr02
For nearly ten years, Surviving Mesothelioma has brought readers the most important and ground-breaking news on the causes, diagnosis and treatment of mesothelioma. All Surviving Mesothelioma news is gathered and reported directly from the peer-reviewed medical literature. Written for patients and their loved ones, Surviving Mesothelioma news helps families make more informed decisions.