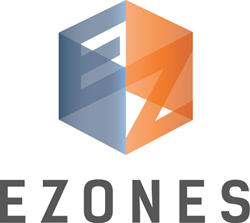 Washington, DC (PRWEB) April 12, 2016
SharePoint Fest DC 2016 is pleased to have EZONES as a silver sponsor. Conference delegates will hear from keynote speakers and attend breakout sessions. Over 70 sessions will be offered across multiple tracks, as well as an optional day of workshops preceding the conference. There will also be a networking reception held at the end of the first day of the conference.
EZONES' enterprise solutions help companies organize and put their best content forward allowing users to easily access the content that is most relevant and interesting to them. EZONES also provides premium content to enrich company offerings, from up to the minute industry news to health and wellness programs for users.
Recently, EZONES announced their strategic alliance with LexisNexis. This alliance enables EZONES to integrate premium LexisNexis® content directly into its content curation and aggregation application, allowing companies to enrich their portal experience and increase user engagement.With thousands of content sources, LexisNexis provides EZONES users access to invaluable information for a unique competitive advantage.
About EZONES
EZONES is an Enterprise Solution that gets your content exposed, consumed, and engaged with by your desired audience. Accessible across all devices, anywhere, anytime, EZONES enables you to drive user interaction with superior content. Whether it's content that resides in your own databases, like SharePoint, or relevant external resources, EZONES makes accessing information fast, easy, and user-friendly.
Web Site: http://www.ezones.com
About SharePoint Fest
SharePoint Fest is in its sixth year. It offers a two-day conference (with an optional workshop day) that brings together SharePoint enthusiasts and practitioners, with many of the leading SharePoint experts and solution providers in the country.
Attend SharePoint Fest DC where attendees will be able to attend workshops and seminars – taught by Microsoft Certified Trainers, Microsoft engineers, and Microsoft MCM's and MVPs – covering Enterprise Content Management, Implementation/Administration, Business Value, Search, Business Intelligence, Office 365 and SharePoint Development. Attendees will be able to choose one complete learning track or mix and match based on what content best meets their current needs.
At SharePoint Fest DC, there will be sessions created for SharePoint administrators, software developers, business analysts, information architects, and knowledge workers, which will ensure that attendees walk away with as much knowledge as they desire to truly leverage SharePoint in their current environment.
Web Site: http://www.sharepointfest.com/DC