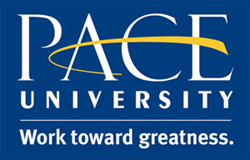 New York, NY (PRWEB) April 25, 2016
Pace University, as part of an effort to further expand its nationally recognized online degree programs, has enlisted the services of Synergis Education.
Pace University's iPace program is for returning adult students who have some college credits but have not completed a bachelor's degree. The iPace program offers students a variety of degree completion offerings to take the next step toward better career opportunities. Options include Bachelor's degrees in Business Studies, Nursing, Professional Communication Studies and Professional Technology Studies. Students can also pursue an Associate Degree in Arts and Sciences. New degree programs are in the works.
Pace is ranked number 11 overall in online degree programs by US News and World Report and ninth for best online degree programs for veterans. Pace's online degree programs afford students a private university education at a significantly lower tuition cost.
Initial programs contained within the agreement include BS programs in Technology with concentrations in Forensics and Business Technology Leadership, a BS in Professional Communication Studies and an RN to BSN Program.
Synergis is the first partner that Pace University is working with in this capacity--building outreach and enrollment strategies.
Synergis Education partners with colleges and universities to help design and launch innovative classroom, online and blended programs. Synergis helps institutions extend their reach by creating rich and unique learning environments that complement faculty-developed courses, and by providing expert marketing, recruitment, retention and student services support. Synergis offers the capital, expertise and manpower to accelerate partner institutions' mission-driven goals, keeping students at the center of the equation. http://ww2.synergiseducation.com
About Pace University: A private university, Pace has campuses in New York City and Westchester County, enrolling almost 13,000 students in bachelor¹s, master¹s, and doctoral programs in its College of Health Professions, Dyson College of Arts and Sciences, Lubin School of Business, School of Education, School of Law, and Seidenberg School of Computer Science and Information Systems. http://www.pace.edu