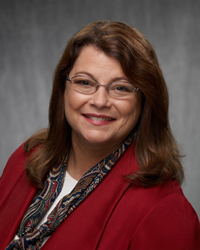 I am delighted to resume my leadership role as board chair, and contribute to thoughtful discussions on issues affecting CalSTRS, as we continue to enhance the service we provide our members." Dana Dillon CalSTRS Board Chair
WEST SACRAMENTO, Calif. (PRWEB) April 07, 2016
The trustees of the California State Teachers' Retirement System today elected Dana Dillon as board chair and Sharon Hendricks as vice chair for the 2016-17 term.
The Teachers' Retirement Board nominates and elects its chair and vice chair annually. The newly-elected officers assume their posts immediately. The chair and vice chair provide board leadership, direction and policy development for the largest educator-only pension fund in the world.
Dana Dillon is an intermediate grade school teacher from Weed, Calif. She has served on the Teachers' Retirement Board since her election in 2003. She previously served as board chair in 2007 and again from 2009 through 2014. Ms. Dillon has been active in the California Teachers Association for 33 years, serving as state council representative and an elected member of its board of directors.
"I'm humbled to once again have the opportunity to serve close to 900,000 of my fellow dedicated educator colleagues throughout the state. Providing a secure retirement future for CalSTRS members is both an honor and my passion," said Ms. Dillon. "I am delighted to resume my leadership role as board chair, and contribute to thoughtful discussions on issues affecting CalSTRS, as we continue to enhance the service we provide our members."
Sharon Hendricks is a communications studies professor with the Los Angeles Community College District and was elected to the Teachers' Retirement Board in 2011. Ms. Hendricks has served as vice chair since 2014. She also serves as president of the American Federation of Teachers, local 1521 chapter at Los Angeles City College. Ms. Hendricks is active in the Community College Council of the California Federation of Teachers.
"Now more than ever, the role of vice chair is a critical component of CalSTRS' board leadership as a long-term investor focused on fulfilling our mission of creating a secure retirement for our members," said Ms. Hendricks. "I'm honored to provide a voice of California's educators as CalSTRS remains an innovative leader in corporate governance and sustainability, issues that are actively defining the future of institutional investing."
About CalSTRS
The California State Teachers' Retirement System, with a portfolio valued at $178.7 billion as of February 29, 2016, is the largest educator-only pension fund in the world. CalSTRS administers a hybrid retirement system, consisting of traditional defined benefit, cash balance and voluntary defined contribution plans. CalSTRS also provides disability and survivor benefits. CalSTRS serves California's 896,000 public school educators and their families from the state's 1,700 school districts, county offices of education and community college districts. Follow us on Twitter @CalSTRS