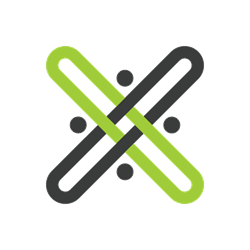 Lower prices and higher capacities benefit our customers and we're excited to be able to offer the 64GB capacity on our website in June 2016
Riverwoods, Illinois (PRWEB) April 09, 2016
Technological innovation is pushing for higher flash memory capacities and lower prices. The consumers of the promotional space who use custom USB flash drives directly benefit from this innovation by being able to purchase significantly higher capacity drives at low prices.
Bowtie Promotions always strives to lead in providing innovative promotional items; keeping up with the technological innovation is equally important. Doubling the capacity of our current USB flash drive offerings creates new opportunities for consumers of the promotional industry.
Even with the Bowtie Promotions' recent May 2016 32GB offering of custom USB flash drives, it's possible to store promotional audio and video files along side with the presentations and documents. The 64GB capacity enables not only for storage of the promotional material, but also plenty of space for the end-user. The level of value to the promotional item buyer is significantly increased when the end-user of the product uses the item more frequently and for a longer period of time.
The June 2016 introduction of the 64GB capacity will see the departure of our smallest capacity of 512MB. The smaller capacities will be phased out over time and the 512MB will no longer be available to purchase with the introduction of the 64GB.
"The technological innovation is always advancing and flash memory is no exception. Lower prices and higher capacities benefit our customers and we're excited to be able to offer the 64GB capacity on our website in June 2016," stated Dennis Lanski, President with Bowtie Promotions.
Visit http://www.BowtiePromotions.com to obtain more information. Telephone inquiries may be directed to Dennis Lanski at 877-853-1573
Bowtie Promotions is a registered trademark of Bowtie Promotions Incorporated