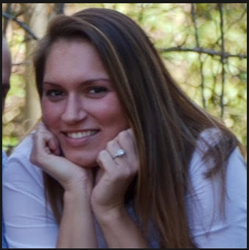 The Referral Rewards program is our way of showing teachers our appreciation for their support in our mission to reach 3 million more children in 2016.
New York, NY (PRWEB) April 08, 2016
Imagination Playground, LLC, http://www.imaginationplayground.com, creators of the breakthrough play space concept that encourages child-directed, unstructured free play, announced today Diana Rowland, a 3rd grade teacher at STARS Charter School in Valls, NC, as the first recipient of a Medium Blue Blocks set in their Referral Rewards program. The Referral Rewards program rewards teachers and educators for spreading the news about creative play with Imagination Playground's Big Blue Blocks.
Research shows that 80% of organizations that know of Imagination Playground, want Imagination Playground for their schools. The Referral Rewards program was created to reward educators, teachers, and parents who refer their schools that they feel would benefit from the creative play of the Big Blue Blocks. If the School purchases a Big Blue Blocks set, a Medium Blue Blocks set is sent to the person providing the referral. STARS Charter recently brought a set of Imagination Playground Big Blue Blocks to its students, based on teacher Diana Rowland's recommendation.
Commenting on why she recommended the Big Blue Blocks for her students, Ms. Rowland said, "Our charter school's focus on the arts and creativity is truly the driving force. I believe these blocks will allow our students to have creative outlets to play and design! Also as a math and science teacher I can't help but see the connections we could make such as measuring, building, engineering, etc. We also received the Big Blue Blocks before our standardized testing, which unfortunately can be very stressful for students. So the timing for these fun blocks couldn't be better!"
She added, "I'm so thankful to be awarded the Medium Block set too, and look forward to having that for indoor use and sharing it with the other classrooms for fun activities!"
David Krishock, Imagination Playground President and CEO said, "We at Imagination Playground are driven by our belief in the importance of creative free play to help our children grow up happy and healthy. We know there are thousands more educators and parents like Diana Rowland, who share our values and commitment, because we hear from them every day. The Referral Rewards program is our way of showing them our appreciation for their support in our mission to reach 3 million more children in 2016."
Educators and parents interested in participating in Imagination Playground's Referral Rewards program can do so by entering their recommendation in the Imagination Playground Referral Rewards form. http://bit.ly/1OF4eqV
To learn more about the Big Blue Blocks, Medium Blue Blocks, and Imagination Playground, visit
http://www.imaginationplayground.com/
About Imagination Playground, LLC
Imagination Playground is a breakthrough play space concept developed to encourage child-directed, creative free play. The kind of play that experts say is critical to children's intellectual, social, physical and emotional development. Created by architect and designer David Rockwell and the Rockwell Group, Imagination Playground enables children to play, dream, build, and explore endless possibilities. Imagination Playground finds its home in daycare centers, kindergartens, elementary schools, children's museums—and science, nature, discovery centers, camps, community centers, children's hospitals, hotels, public parks and more—in North America and over 60 countries overseas. For more information, visit http://www.imaginationplayground.com