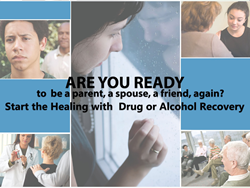 It was good to chat with someone who understood what I was going through, and receive good advice all at the same time.
(PRWEB) April 14, 2016
Millions of Americans have taken advantage of Mental Health or Addiction Recovery treatment services to increase their quality of life at home, work and in the community. Finding the right treatment provider for one's specific needs is the biggest determinate of potential success. Unfortunately, with new facilities opening daily across the US to support demand, finding the right one is often a lengthy and tedious process.
Families that can afford to pay $10k-$20k a year, hire a personal consultant or coach for guidance through the many treatment options; those who cannot are left to do their own research, and make availability inquiries at each individual facility. This is how it was, before the formation of the Forever Fight Group.
A group of private donors identified a need for an affordable, on demand, and personalized recovery consultation service, and formed a group of Recovery Consultants, that would be available to anyone in need.
"Families can message a consultant, or input their recovery needs into our database to receive treatment options that not only meet their search criteria, but also their availability to treat them." said John, a recovery consultant at the Forever Fight Group headquarters in New York. "And, if they're ready, they can get help instantly."
Historically, physicians and psychologist have been the primary referrer to treatment programs.
"I have a short list of local go to facilities, but have little insight into their availability or niche service offerings a patient may be interested in," said Karen, a Mental Health Counselor that services several practices in the Greater Boston Area.
"The Help Line has quickly become a popular resource with my patients. If someone is in need of Recovery, I have them call the Help Line, because I know it will give them the options I cannot."
The Forever Fight Group is supported 24/7 by nearly 2 dozen recovery consultants, and 1,500 Dual Diagnosis and Addiction Recovery treatment facilities across the country. Those in need can call 1844-775-(HELP) 4357 to reach a counselor directly, or utilize their online resources like The Recovery Placement Pal. .
"I would research information about treatment facilities on my days off, then give up after becoming overwhelmed with all of the information," said Michelle, a nurse who grew a dependence to pain pills after a car accident in 2013.
"It was good to chat with someone who understood what I was going through, and receive good advice all at the same time."
Adam of Cleveland has a dedicated consultant at The Forever Fight Group for his son, who has been battling alcoholism for the past 7 years. "For the first time I feel prepared to help him as soon as he is ready," he said.
"One of us are available to help at all times, as an on call, free resource for you." John concluded. "If you ever need to know your treatment options, get immediate placement, or want someone to talk to, help is just a swipe away."
If you or a loved one are suffering with Mental Illness or Addiction and in need of help, contact a Forever Fight Group consultant today at 1(844)775-HELP (4357) . You can also request a call or utilize their Placement Pal tool.