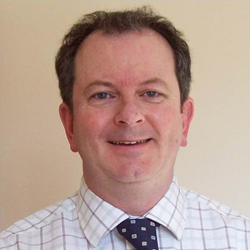 Yorba Linda, CA (PRWEB) April 08, 2016
Measuring a cell's viability and concentration precisely and with good reproducibility is essential when cells are being used to manufacture a therapeutic drug product or for pharmacology.
Beckman Coulter Life Sciences, as part of the Beckman Coulter Webinar Series, is sponsoring a new, free educational webinar, "Avoiding the Pitfalls When Automating Cell Viability Counting for Biopharmaceutical Quality Control," which will discuss key elements of automated cell viability counter adjustment for correct cell counting, and how to prevent routine hazards from occurring when adopting a new, automated method of cell viability counting. Continuing education credits will be offered through the PACE system.
The speaker is Tony Harrison, senior marketing manager, Beckman Coulter Life Sciences. Tony held the Convenorship of the ISO Working Group revising ISO 14698-1 & -2 for microbial control in cleanrooms, and is the UK subject matter expert to the ISO Working Group currently revising ISO 14644-1 & -2 for cleanroom classification at the heart of the aseptic manufacturing chapters of the European GMP and the USA cGMP documents. Experienced in water system TOC, conductivity and ozone analysis, cleanroom monitoring systems, and particle characterization, he has spent the past 12 years in applied metrology for the pharmaceutical and healthcare manufacturing industries. Tony holds a bachelor's degree in electrical and electronic engineering. His complete bio is found on the LabRoots website.
The free webinar, hosted by LabRoots, will be presented on April 14, 2016, at 7 a.m. PT/10 a.m. ET/2 p.m. GMT.
For full details about the event, obtaining continuing education credits, and free registration, click here.
About Beckman Coulter:
Beckman Coulter serves customers in two segments: Diagnostics and Life Sciences. The company develops, manufactures, and markets products that simplify, automate, and innovate complex biomedical testing. More than 275,000 Beckman Coulter systems operate in both Diagnostics and Life Sciences laboratories on seven continents. Scientists use Beckman Coulter's Life Science research instruments to study complex biological problems, including causes of disease and potential new therapies or drugs.
About LabRoots:
LabRoots is the leading scientific social networking website and producer of educational virtual events and webinars. Contributing to the advancement of science through content sharing capabilities, LabRoots is a powerful advocate in amplifying global networks and communities. Founded in 2008, LabRoots emphasizes digital innovation in scientific collaboration and learning, and is a primary source for current scientific news, webinars, virtual conferences, and more. LabRoots has grown into the world's largest series of virtual events within the Life Sciences and Clinical Diagnostics community.