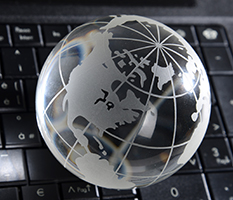 US interest rates aren't going anywhere except down. Frank Temple - Vice President of Corporate Trading
Tokyo (PRWEB) April 11, 2016
A key spokesperson for Mizuho Financial Global this week commented that investors should be ignoring the incessant rhetorical soundbites from various Federal Reserve officials and investing in assets that stand to appreciate from more monetary stimulus from the US central bank; that's the view at Tokyo-headquartered investment house, Mizuho Financial Global.
The commentary went on to suggest that since raising interest rates for the first time in almost a decade last December and right up to the statement accompanying its last rate decision earlier this month, the Fed had been wheeling out various regional officials tasked with reinforcing the message; namely, that US interest rates would likely be raised 3 or 4 times in 2016.
It was expressed that March 16th marked a change in tone with the central bank signalling that it only expected to raise rates twice over the remainder of the year rather than the 3 or 4 it had spent 4 months telegraphing to the world despite softening economic data both domestically and globally.
Since then, in yet another course correction, the Fed has trotted out its hawkish drones, St. Louis Fed chief, James Bullard and his counterpart in Philadelphia, Patrick Harker to warn markets that the FOMC (Federal Open Markets Committee) could hike again as soon as April.
Why the chicanery?
Simple. US core inflation (CPI) has very quietly moved above the Fed's 2% target. It can't raise interest rates so the next best thing is to try to anchor expectations to keep inflation as close to the 2% target as it can without actually going ahead and raising them, a move that would almost certainly push the US economy into recession, if it isn't already there.
"Ignore the sound bites," says Frank Temple Vice President of Corporate trading, who oversees $1.5bn in clients funds at Mizuho Financial Global. "US interest rates aren't going anywhere except down. The tone of the economic data is bouncing around in a range from 'mixed' to 'dreadful'; you only have to look at heavily-downwardly revised consumer spending numbers, weak industrial production, weak existing home sales and a barely-expanding services sector to know that America is in trouble economically. Raising rates against that backdrop is foolhardy," he continues.
Mizuho Financial Global strongly advocates investment in assets that are going to benefit from easier monetary policy, not tighter. Mr Temple favours emerging market equities and bonds but cautions they are still a little vulnerable to jitters about higher US rates. Nonetheless, he believes the slow but steady change in narrative from the Fed will see stocks in Southeast Asia and Latin America stage huge rallies as part of what he calls a "reflation" trade.
"Deflation is still the bogeyman the world's central banks are fighting," explains Temple. "The ECB, BoJ and others are heading deeper into negative interest rate territory so the Fed can't keep heading in the opposite direction. They may not bother with negative interest rates given the lacklustre results the ECB and other central banks have had with them but more QE or some iteration of it will make a return."
These are the shared opinions and viewpoint of Mizuho Finance Global.
About Mizuho Financial Global:   
Mizuho Financial Global is an independent, full-service brokerage, wealth management and business management concern dedicated to providing pioneering capital appreciation and wealth preservation solutions to affluent individuals and families and businesses.
Without exception, we place the welfare of our clients first and foremost and we take great pride in knowing that we are the first port of call for their investment and financial affairs. We constantly exceed our clients' expectations by going the extra mile to deliver the service and, most importantly, the returns on investment their patronage demands.
The operations based at our headquarters in Tokyo, Japan are responsible for the diligent oversight of more than $4.5 billion-worth of assets on behalf of valued clients located in Asia and Europe.