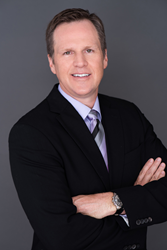 These statistics reveal the staggering economic and societal impact of prescription drug abuse, particularly opioid painkillers.
New Port Richey, FL (PRWEB) April 11, 2016
Recent study findings released by the National Safety Council (NSC) and Indiana Attorney General revealed 80% of Indiana employers have been impacted by prescription drug misuse and abuse (1), with one expert anticipating "very similar results in many states" (2). Novus Medical Detox Center, a leading Florida-based drug treatment facility, believes the research demonstrates a compelling need for expanded education initiatives and a greater emphasis on employee assistance programs (EAPs).
The NSC poll found 64% of Indiana employers believe that prescription drugs—including opioids such as OxyContin, Vicodin and Percocet—are a bigger problem than illegal drugs (1). Yet only 53% of employers have a written policy concerning prescription drug use at work, just 52% test for synthetic opioids and less than one-third offer training regarding workplace use of prescription drugs (1).
Other studies estimated that nonmedical use of prescription opioids costs the United States upwards of $53.4 billion per year, including $42 billion in lost productivity (3), while prescription drug diversion is estimated to cost insurers up to $72.5 billion annually (4). NSC's Deborah Hersman asserted that workers' compensation costs are four times higher for employees taking prescription medication, and she noted that 25% of all prescription costs in workers' comp are opioid painkillers (2). Furthermore, government reports reveal that the rate of opioid overdose deaths tripled from 2000 to 2014, when opioid overdoses were involved in 28,647 fatalities—61% of all drug overdose deaths that year (5).
"These statistics reveal the staggering economic and societal impact of prescription drug abuse, particularly opioid painkillers," stated Kent Runyon, Vice President of Community Relations and Chief Strategy and Compliance Officer for Novus Medical Detox Center. "Given the rampant prescription medication misuse and abuse reported by Indiana employers, and the likelihood of similarly high rates in other states, it's clear that employers have an important role to play in addressing America's prescription opioid epidemic."
Runyon advises all employers to maintain a written policy regarding prescription drug use in the workplace and to provide relevant education and training to human resources (HR) staff, managers and employees. The Indiana study found that more than 60% of employers were "not confident" their HR teams, supervisors and employees could spot the warning signs of prescription drug abuse, which likely reflects the relatively low levels of training provided—only 29% of employers train their supervisors on workplace use of prescription drugs, and a mere 13% extend training to other employees (1).
"All employees need to understand how to identify potential cases of substance abuse and what they should do to ensure someone with a substance use disorder gets the necessary help," explained Runyon. "In addition, educating employees on the negative effects prescription drug abuse can have on their career, health and personal life may help prevent drug abuse from occurring in the first place. Finally, employers should make sure all personnel are aware of the company's employee assistance program and the confidential services it provides, and encourage them to make use of the EAP as needed."
Novus offers medically supervised alcohol and drug treatment programs, including opioid withdrawal and detox. The Florida detox facility provides individually customized treatment plans with 24-hour access to nursing care and withdrawal specialists. Novus is recognized for its expertise in safely and comfortably treating even high-dose opioid users, including high-dose methadone cases many other facilities refuse to treat.
For more information on Novus Medical Detox Center and its prescription drug treatment programs, visit http://www.novusdetox.com.
About Novus Medical Detox Center:
Novus Medical Detox is a Joint Commission Accredited inpatient medical-detox facility. Novus offers safe, effective alcohol and drug treatment programs in a peaceful, relaxed and tranquil spa-like setting. Bordering a protected conservation area, Novus lies on 3.25 acres and provides a perfect setting for quiet walks. Novus is located in New Port Richey, Florida, and is also licensed by the Florida Department of Children and Families and is known for minimizing the discomfort of withdrawal from prescription medication, drugs or alcohol by creating a customized detox program for each patient. By incorporating medication, natural supplements and fluid replenishment, Novus tailors the detox process for each patient. There is 24/7 medical supervision, including round-the-clock nursing care and access to a withdrawal specialist. Novus' expansion is tied to their contribution to their industry and their local community, ranking in the Florida Business Journal's top 500, the Tampa Bay Business Journal's Fast 50 and Inc. Magazine's 500/5000 list of fastest-growing companies in America for the past 3 years. Novus has become a regular source to the media, such as The Wall Street Journal and USA Today publications, as true advocates for standardization of care in detox in order to help more people get their lives back. For more information, visit http://www.novusdetox.com.
1. National Safety Council. "Prescription Drug Abuse Impacts 80% of Indiana Workplaces, says National Safety Council Poll"; press release issued December 7, 2015. nsc.org/Connect/NSCNewsReleases/Lists/Posts/Post.aspx?ID=87
2. Gusovsky, Dina. "America's Painkiller Epidemic Grips the Workplace"; CNBC; December 15, 2015. cnbc.com/2015/12/15/80-percent-of-workplaces-face-this-drug-scourge.html
3. Hansen, Ryan N.; Gerry Oster; et al. "Economic Costs of Nonmedical Use of Prescription Opioids"; Clinical Journal of Pain; March/April 2011. ncbi.nlm.nih.gov/pubmed/21178601
4. Coalition Against Insurance Fraud. Prescription for Peril; December 2007. insurancefraud.org/downloads/drugDiversion.pdf
5. Rudd, Rose A.; Noah Aleshire; et al. "Increases in Drug and Opioid Overdose Deaths — United States, 2000–2014"; Morbidity and Mortality Weekly Report; January 1, 2016. cdc.gov/mmwr/preview/mmwrhtml/mm6450a3.htm