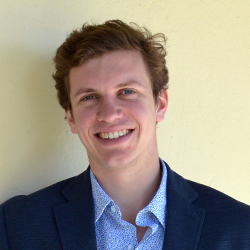 Benchworks is committed to a long-term strategy for growth and operational excellence.
Chestertown, Maryland (PRWEB) April 12, 2016
In the best tradition of family businesses, Benchworks is pleased to announce that Thad L. Bench II has joined the company that his father Thad L. Bench, Sr., co-founded. Thad II will be responsible for marketing activities for Benchworks and Safe Chain Solutions, a Benchworks company, along with business development initiatives.
"This is a very rewarding development for me, both personally and professionally," said Benchworks CEO Thad L. Bench, Sr. He added that having his son join the team is a clear message to clients and employees that Benchworks is committed to a long-term strategy for growth and operational excellence.
"In an age when many companies are focused on short-term returns and an exit strategy, I hope that our clients appreciate the fact that the Benchworks approach to business harkens back to the day when long-term relationships mattered and were forged on a foundation of good work," Thad Sr. said.
Prior to joining Benchworks, Thad II enjoyed a successful stint in commercial real estate while at Hyatt Commercial in Annapolis, MD. He holds a bachelor's degree in economics from St. Mary's College of Maryland and was part of the nationally ranked St. Mary's sailing team.
"I am honored to join such a professional and growing company, and I am proud to work alongside my father and the rest of the executive team at Benchworks," said Thad II. "As I focus on adding new accounts to the client list, I will do my best to exemplify the exceptional standards Benchworks has maintained since the company's founding 25 years ago."
Benchworks, a comprehensive marketing services firm headquartered in Chestertown, Maryland, was founded in 1991. The company specializes in the design, production, and launch of complete marketing and branding services. Clients include a wide variety of companies in the pharmaceutical, beverage, manufacturing, and education industries in North America and Europe. For additional information, please visit http://www.benchworks.com or call 800-536-4670. For more information on Safe Chain, visit http://www.safechainsolutions.com or call 855-43PL-SCS (855-437-5727).