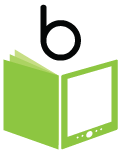 We are looking forward to the next five years.
Boston, MA (PRWEB) April 12, 2016
Independent book publisher Bibliomotion marked its fifth year of operation this month. Five years ago, cofounders Jill Friedlander and Erika Heilman set out to create a publishing company where authors could feel supported and valued, and in turn readers would be served.
"We have placed the author – and his or her book and brand – at the center, and have focused on helping authors craft their messages and build their brands to best serve the books," says Friedlander.
In a recent interview with Publishers Weekly, Heilman adds, "Our philosophy is that every author is an A-list author."
To that end, Bibliomotion, hired new marketing staff recently to bolster the support they provide their authors.
Since the first season in 2012, the company has published more than 65 titles, mostly in business and parenting, and has signed an additional 20 books for the fall 2016 and spring 2017 seasons. To date Bibliomotion is also on the second or third book with nearly a dozen of its original authors.
"One of the most gratifying things for us as publisher is when an author signs on again," says Heilman. "We don't build option clauses into our contracts. If we've done our job well, provided a positive experience, and had a good sales record, our authors choose to come back."
With a staff of ten, Bibliomotion projects continued growth both from outstanding frontlist titles, and an expanding and strong backlist. "We are looking forward to the next five years," says Friedlander.
Bibliomotion is a book publishing house designed for the new publishing landscape. While many publishers work to retrofit old processes for new realities, Bibliomotion was founded by book-industry veterans who believe the best approach is a fresh one – one that focuses on empowering authors and serving readers above all else. Moving away from the top-down model that has dominated the publishing process for years, we give each member of the team – including the author – a seat at the table from the very beginning and in doing so, work side-by-side to launch and sell the best content possible, making it available in a variety of forms.