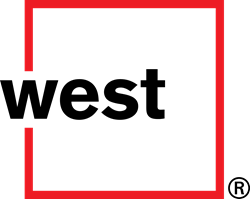 It is an honor to have these SchoolMessenger solutions recognized by SIIA's educator judges this year.
SCOTTS VALLEY, Calif. (PRWEB) April 08, 2016
West Corporation, a leading provider of technology-enabled communication services, today announced four SchoolMessenger products from West's Education group are finalists in one or more categories of the 2016 Software & Information Industry Association (SIIA) CODiE Awards. The SIIA CODiE Awards are the premier awards for the software and information industries, and have been recognizing product excellence for more than 30 years.
The products and categories are:

SchoolMessenger Communicate: Best K-12 Enterprise Solution and Best Education Cloud-based Solution. As a leading K-12 notification service, SchoolMessenger Communicate lets schools and school districts reach parents, guardians and students with school notifications and emergency alerts using SMS text, voice, email, social media, web, and mobile app push notifications.
SchoolMessenger Presence: Best Education Cloud-based Solution. A website content management system built for K-12 education, SchoolMessenger Presence features original design options, built-in photo editing tools, unlimited calendars and forms, and teacher websites.
SchoolMessenger K12 Social: Best Collaborative Social Media Solution for Educators and Best K-12 Enterprise Solution. SchoolMessenger K12 Social is a complete social media management application for managing, monitoring, and growing a district's social media presence across a wide variety of social networks.
SchoolMessenger Passport: Best Education Cloud-based Solution. SchoolMessenger Passport is a single sign-on solution for hundreds of popular education products, such as web-based learning management systems, student information systems, curriculum materials, and free digital content libraries.
"It is an honor to have these SchoolMessenger solutions recognized by SIIA's educator judges this year," said Robert Iskander, general manager, Education group. "Our products and services enable K-12 schools to engage efficiently and easily with their communities on any device."
Winners will be announced during a virtual award ceremony on May 18. The top honor of best overall educational product will be presented at Education Industry Symposium in Denver July 26.
About West's Education Group
West's Education group, part of West Corporation, is the trusted provider of SchoolMessenger solutions. Thousands of schools and other educational institutions in all 50 U.S. states and Canada depend on SchoolMessenger products and services. From notifications and websites to custom mobile apps and social media, school leaders have relied on the SchoolMessenger platform since 1999 to engage with their communities in multiple languages and on any device. To learn more about SchoolMessenger products, visit http://www.schoolmessenger.com or call 888.527.5225.
About SIIA
SIIA is an umbrella association representing 800+ technology, data and media companies globally. Industry leaders work through SIIA's divisions to address issues and challenges that impact their industry segments with the goal of driving innovation and growth for the industry and each member company. This is accomplished through in-person and online business development opportunities, peer networking, corporate education, intellectual property protection and government relations. For more information, visit siia.net.
About ETIN
ETIN (the Education Technology Industry Network of SIIA) is the leading voice for 200+ companies that provide software applications, digital content, online learning services and related technologies across the PK-20 sector. ETIN drives growth and innovation within the industry by providing leadership, advocacy, business development opportunities, government relations and critical ed tech market information. For more information, visit siia.net/etin.