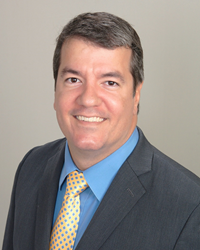 Greenbelt, MD (PRWEB) April 11, 2016
Center for Vein Restoration (CVR), the nation's largest physician-led vein treatment medical practice, is proud to announce its expansion to Bronx, NY. CVR's newest location has just begun to see patients and is located at 3250 Westchester Avenue, Suite 201, Bronx, NY 10461
CVR welcomes Dr. Omar Esponda as practicing physician at this new location.
"Venous disease is one of those areas in vascular medicine that is constantly developing new technologies to treat patients in the safest, most rapid and effective way, while minimizing convalescence time." Dr. Esponda continues, "I pride myself in keeping up to date with new technologies and scientific literature particularly in the venous disease realm. This allows me to help my patients consistently."  
The opening of the Bronx, NY location marks the third Center for Vein Restoration location in New York.
ABOUT OMAR ESPONDA, MD, RPVI, RPhS:
Dr. Esponda is a welcome addition to Center for Vein Restoration's roster of quality physicians. He is board certified in Internal Medicine, a Registered Phlebology Sonographer (RPhS), and a Register Physician in Vascular Interpretation (RPVI). He has also achieved the following:

Education augmented by the Vascular Medicine Fellowship at the University of Oklahoma Health Sciences Center and a Phlebology Fellowship at NYU Langone Medical Center
Member of the American Venous Forum, American College of Phlebology and the Society of Vascular Medicine
Published author of scientific literature
Successful academic positions as Assistant Professor of Medicine at the Universidad Central del Caribe School of Medicine in Bayamón, and Clinical Instructor at New York University School of Medicine
ABOUT VENOUS INSUFFICIENCY
Venous insufficiency, the cause of varicose veins and spider veins, indiscriminately affects between 30 – 40 million Americans. Numerous factors including age, weight, prolonged sitting or standing, genetics or a history of DVT (blood clots) can increase the risk of developing this all-to-common and often under-diagnosed disorder. Treatment options range from simple lifestyle changes like exercising or taking frequent breaks from prolonged sitting or standing to an array of minimally-invasive, outpatient procedures that close problem veins, redirecting blood flow to healthier ones.
For more information, visit http://www.centerforvein.com/vein-conditions-health-information/types-of-vein-conditions/
ABOUT CENTER FOR VEIN RESTORATION
Having performed its first procedure in 2007 under President and CEO Dr. Sanjiv Lakhanpal, Center for Vein Restoration (CVR) has since become a nationally recognized leader in the treatment of varicose and spider veins. Dedicated to relieving leg pain, treating the vascular cause of severe leg wounds, and eliminating unsightly veins, CVR's minimally invasive procedures allow patients to look better, feel better, and live better. With 48 locations and counting, they have assembled the most qualified and experienced team of physicians, researchers, and staff to serve patients across Maryland, Virginia, Connecticut, Michigan, New Jersey, New York, Pennsylvania, and Washington, DC.
For more information, visit http://www.centerforvein.com. You may also contact Nicole McMillan at nicole(dot)mcmillan(at)centerforvein(dot)com or 240-965-3277.