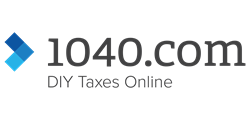 Franklin, NC (PRWEB) April 08, 2016
Even though there's less than two weeks until the tax deadline, that doesn't mean it's time to panic. 1040.com – the online do-it-yourself tax preparation website offered by one of the leading professional tax software developers in the country – offers five important tips for last-minute DIY tax filers.
Three Extra Days to File
Whenever the due date for filing a tax return falls on Saturday, Sunday, or a legal holiday, the deadline is moved to the next business day. This year, Washington D.C. is observing Emancipation Day on Friday, April 15, 2016, moving the filing deadline to Monday, April 18, 2016 and providing a little more breathing room for last-minute filers. Maine and Massachusetts are observing Patriots' Day on April 18, so taxpayers in those states actually have until April 19 to file.
1040.com is Available 24/7
The internet never closes – 1040.com's online filing program provides convenience, allowing taxpayers to prepare and e-file their taxes at any time; it's also mobile-friendly, making it easy to file from anywhere on tablets and smart phone devices. To file, taxpayers create a free account at 1040.com and answer the simple interview questions to complete forms and claim credits and deductions. Simple 1040-EZ returns are always free, and e-file is included. Every return is backed by their Accurate Calculations Guarantee, Lowest Price Guarantee, and Maximum Refund Guarantee.
Can't File on Time? File an Extension
Taxpayers who can't finish their return by the deadline can use Form 4868 to apply for an automatic 6-month extension of time to file, which can be completed and e-filed on 1040.com in minutes. As a bonus, taxpayers who file their extension on 1040.com can return any time between April 25, 2016 and October 15, 2016 to file their actual federal and state returns for free.
Any Tax Owed is Still Due
Taxes must be paid by the filing deadline. An extension provides six extra months to file a tax return, but it does not extend the due date for tax owed. Any payments made after the due date are subject to interest charges. Taxpayers can use the integrated direct debit option to pay their tax bill when e-filing a return or an extension on 1040.com. To pay a balance due using a credit or debit card, authorized payment sites such as 1040PayTax.com are available. A complete list of payment options can be found on the IRS website.
Special Extension for Taxpayers Out of the Country
Some taxpayers are allowed an automatic 2-month extension if they are out of the country on the tax filing due date. This applies to U.S. citizens and resident aliens who reside and work outside of the U.S. and Puerto Rico or are in military or naval service abroad. The extra 2-month extension is granted without request, but a statement must be attached to the return explaining which of these two exemptions applies. Interest is still charged on any tax not paid by the regular due date.
About 1040.com
1040.com provides a website for filing individual federal and state income taxes online. The site offers an easy interview, straightforward no-haggle pricing, and guarantees a maximum refund and accurate calculations. Simple federal returns are free and the taxpayer can get their fastest possible refund with free e-file and direct deposit. Additionally, 1040.com updates prior-year data for no extra charge if the taxpayer filed with them before.
1040.com's parent company, Drake Software, has been making professional-grade income tax software since 1977 and is one of the largest income tax software companies, serving over 50,000 tax professionals nationwide. Over 15 million federal income tax returns were filed through its tax applications in 2015. Drake Software is headquartered in Franklin, North Carolina, and its entire, extended development and customer service teams are located in the U.S.A.
The "Give Back" Initiative and Healing Waters International
This tax season, 1040.com has launched the Give Back campaign with Healing Waters International (HWI), a nonprofit organization that helps provide communities in developing countries with safe drinking water and health and hygiene education. For every 2015 tax return filed on 1040.com, including free returns, 1040.com donates $2 to HWI's clean water projects.