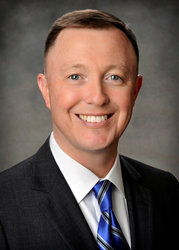 Recipes can constitute valuable forms of intellectual property that, from a strategic or even legal standpoint, are well worth protecting
RICHMOND, Va. (PRWEB) April 11, 2016
Many restaurateurs would do well to emulate the likes of Coca-Cola and KFC by zealously guarding the secret recipes that give them a competitive edge, write two attorneys for national law firm LeClairRyan in a March 31 column for online publication Modern Restaurant Management.
"Recipes can constitute valuable forms of intellectual property that, from a strategic or even legal standpoint, are well worth protecting," write Edward T. White, Shareholder, and Janet W. Cho, Associate. "After all, most of us have had a friend heartily recommend a place by saying something along the lines of 'The shrimp and grits over there are out of this world. You simply must try them.'"
In the column ("Strategies for Keeping the Secret Formula"), the Richmond-based attorneys note that restaurateurs can in some cases emulate big corporations by treating recipes as trade secrets. "Rumor has it that no single employee is ever allowed to know the entire formula for Coca-Cola," they write. "Likewise, if a recipe truly is critical to your restaurant maintaining its competitive edge, you might consider keeping it secret even from your own staff."
For example, different chefs could handle different parts of the preparation and cooking of a dish. Restaurants could even require anyone with direct knowledge of a recipe to sign a legally binding nondisclosure agreement, the attorneys advise.
"Treating your most important recipes in this way also happens to show that you are serious about maintaining their status as trade secret," write White and Cho. "From a legal standpoint, the ability to show this good-faith effort could be important if litigation, or the threat of it, were to prove necessary."
Another potential strategy involves seeking protection for a recipe under copyright law, which can grant restaurants exclusive rights to the use and distribution of their recipes, with certain limitations. This approach, however, has its limits: "When you file the application, you have to attach the actual recipe," the attorneys explain. "Since anyone can read copyright applications, you would essentially be publishing the same recipe you are trying to protect. Nonetheless, sometimes the goal is not to protect the secret ingredients of a sauce or entrée from becoming public. Rather, it is to stop the likes of cookbook authors, bloggers or podcasters from republishing your recipe or otherwise diluting your brand. In these situations, copyright protection might fit your needs perfectly."
Beyond recipes, White and Cho add that restaurateurs can go a long way toward preventing concept copycats by registering a restaurant's look, feel, entrée names, etc.—otherwise known as its "trade dress."
The full column is available at:
http://www.modernrestaurantmanagement.com/mrm-exclusive-strategies-for-keeping-the-secret-formula/
About LeClairRyan
As a trusted advisor, LeClairRyan provides business counsel and client representation in corporate law and litigation. In this role, the firm applies its knowledge, insight and skill to help clients achieve their business objectives while managing and minimizing their legal risks, difficulties and expenses. With offices in California, Colorado, Connecticut, Delaware, Georgia, Maryland, Massachusetts, Michigan, Nevada, New Jersey, New York, Pennsylvania, Texas, Virginia and Washington, D.C., the firm has approximately 390 attorneys representing a wide variety of clients throughout the nation. For more information about LeClairRyan, visit http://www.leclairryan.com.
###
Press Contacts: At Parness & Associates Public Relations, Bill Parness, (732) 290-0121, bparness(at)parnesspr.com