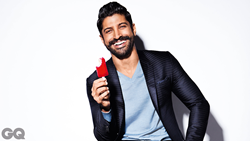 Dallas, TX (PRWEB) May 04, 2016
Farhan Akhtar and Papon will be live in Concert!
Press Conference & Concert Event
Press Conference May 19th, 2016
Live Concert May 20th, 2016
Having over 10 Million fan followers, Farhan Akhtar, the gifted Bollywood celebrity who has worked as a writer, director, actor and singer, is coming to head off his official one year tour by rocking Dallas, Texas, on May 20th, 2016. The live concert will be held at The Curtis Culwell Center! Widely regarded as a trend-setter in the Bollywood community, the versatile superstar's movies have been critically acclaimed gaining various national awards; the box office hits have done exceptionally well for Farhan.
His creativity and craftsmanship in movies like Dil Chahta Hai (2001), Rock On (2008) and most recently, Wazir (2016), have won the hearts of many around the globe. Social Media has done its part by accomplishing the task of creating a successful path for the Bollywood Super Star Farhan Akhtar to expand his audience from Bollywood to Hollywood—thus making the decision unanimous for Farhan to officially start a one year US tour.
It is established that Farhan is undoubtedly a Bollywood sensation. Not only is he a man of many talents, he's extremely passionate about charity. Farhan is greatly dedicated and sincerely empathic towards the women's rights movement and strongly believes women all over the world have a voice. He also was recently featured on the cover of both Rolling Stone and GQ India magazine in 2015 and 2016.
Angarag Mahanta, known better by his stage name "Papon," is a multi-instrumentalist, composer, producer,and singer. Papon most recently has become one of the most recognizable and sought-after vocalist in India. He is the lead singer and founder of the folk-fusion band called "Papon and The East India Company." He has been active in the music Industry since early 2004!
American Bollywood TV along with its partners, Meraboxoffice, Hiba Entertainment, and Molabs media will host The Farhan Akhtar & Papon concert in Dallas TX. The partners have also put together a press conference which will be a black-tie, red carpet affair. A lavish dinner will be served to the guest, while the ambience of a live DJ, and even livelier libations will ensue until 9pm. Do not miss the opportunity to interview Farhan himself and also attending this affluent affair!
Main Concert Details
Date: May 20th 2016
Time: 9 PM Onwards.
Venue: Curtis Culwell Center, 4999 Naaman Forest Blvd, Garland, TX 75040
Expected Attendees: 6000 +
Press Conference Details
Date: May 19th 2016
Time:7pm-9pm
Venue: Downtown Dallas Aloft
1033 Young St.
Dallas, TX 75202
For Press inquiry and participation :
Contact
Canesha Thompson
1-917-969-8202 (Direct)
Email: Canesha(dot)abtv(at)gmail(dot)com
Rayan Rays
1-214-317-1265 (Mobile)
1-214-730-0357 (Office)
Email: americanbollywoodtv(at)gmail(dot)com
Official Facebook event Page: https://www.facebook.com/events/170389759998385/