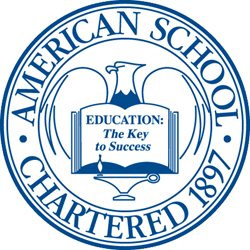 Lansing, IL (PRWEB) May 03, 2016
The month of May might be known for speed at Churchill Downs and the Indianapolis Motor Speedway, but American School will need to be just as quick in order to make stops at conventions in Texas, Indiana and Florida during the fifth month of the year. As usual, the longtime leader in distance education will promote its accredited high school courses and diploma programs, but this year, visitors to American School's three May conventions will learn about American School's new online middle school program.
"We've gotten a great response from students in 6th-8th grades, and we're confident we'll get a similar response when we're on the road in May," American School President Gary R. Masterton said.
First up is the Texas Home School Coalition Convention in Arlington, Texas from May 5-7. Families are invited to visit American School's booth on May 5 from 5-7 p.m.; May 6 from 9 a.m.-6 p.m.; and May 7 from 9 a.m.-6 p.m.
"The THSC show is one of the biggest in the country," Masterton said. "Everything really is bigger in Texas, and we can't wait to meet residents of the Lone Star State."
A week later, American School will be in Fort Wayne for the Fort Wayne Area Home Schools' Home Education Resource Expo. Guests may stop by the Allen County War Memorial Coliseum on May 14 from 9 a.m.-5 p.m. to learn more about American School and discuss how its courses and programs can benefit their children.
"The Fort Wayne show is nice because it draws people not only from Indiana but also from Michigan and Ohio and even a few other states," Masterton said. "We expect to be busy all day long."
After a week off, American School will spend Memorial Day weekend at the Florida Parent Educators Association Convention from May 26-28 at the Gaylord Palms in Kissimmee. The convention hall is open on May 26 from 4-9 p.m.; May 27 from 10 a.m.-8 p.m.; and May 28 from 10 a.m.-7 p.m. Guests are encouraged to visit American School in booth 104 for enrollment applications, promotional items and more.
"I've personally attended the FPEA show for years, and it's one of my favorites," Masterton said. "The exhibit hall is always crowded, and we're always excited to meet residents of the Sunshine State."
American School has been a leader in distance education since 1897 and is accredited by MSA-CESS, Ai and NCPSA. For more information, visit http://www.americanschool.org or call 866-260-7221.