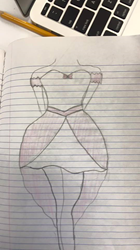 I do not believe that entrepreneurs and change-makers have a responsibility to pay it forward, but to clear a path of opportunity and encourage others to walk towards their own success.
Sewell, NJ/Philadelphia, PA/Bronx, NY/Pacoima, CA (PRWEB) April 12, 2016
On the evening of May 7, 2016 at the landmark Loews Philadelphia Hotel, Philadelphia's first skyscraper and the home of America's first savings bank, heritage and tradition merge with youth, modernity, and progress.
On that evening, Ms. Charlie Fusco, a Mexican-American, wife, mom of three, and the CEO and Creative Director of Synergixx LLC in Sewell, NJ, celebrates her 40th birthday with the traditional Mexican coming of age party she missed at age 15. Beyond making her own dream come true, Charlie and her company decided to make "Cinderella's Noche Latina Quadentraceñera" a charity fundraising gala for the advancement of underprivileged youth in Philadelphia, the South Bronx, and Los Angeles.
The public can read about the three charities and donate via the Fund Youth Opportunity site. Invited guests will meet members of each group at the event, walk through a youth opportunity hallway, and in lieu of gifts are asked to make a donation to three charities with close ties to Charlie and her company.
Fifth Grader Turned Designer
On May 7th, Charlie will celebrate in full pageantry, wearing a gown designed by 5th grade student Albert Barajas of Pacoima, CA. Her goal is to help advance Albert's dream of becoming a high fashion clothing designer, a seemingly impossible dream for a child from the Pacoima projects. Charlie connected Albert with award-winning Philadelphia-based costume designer Stephanie Nichols, who now mentors Albert via Skype and will be handcrafting Charlie's gown from his final design. Synergixx is flying the 5th grader (and his teacher) out for the event, where both Charlie and Albert will see the dress for the first time. Charlie will be blindfolded at her April 23rd dress fitting and on May 7th until the special grand entrance.
Charlie met Albert on Facebook through his teacher, Samantha Sidman, who attended high school with Charlie in Reseda, CA, just 13 miles from Pacoima.
"After seeing Charlie's event on Facebook, I shared it with my class, most of whom share Charlie's Latin American heritage. I used the history of the Quinceñera as a teaching tool to discuss the importance of culture and tradition," said Sidman. "Immediately, Albert confidently asked if he could design the dress."
The iLEAD Pacoima website iLEAD Pacoima describes the school as a "project-based learning studio environment that promotes deep and lasting learning while celebrating independent thinking, cooperation and the development of critical 21st century skills." One-third of the event's donations will be used to inspire and fund the classroom dreams of Ms. Sidman's combined 4th and 5th grade class.
The majority of learners in Albert's tuition-free, public learning studio, participate in the free/reduced lunch program due to economic disadvantage according to Sidman, who said, "proceeds from this event will be put to very good use for an educational trip or to fulfill another dream for the children."
Another third will go to Covenant House Philadelphia, which serves homeless, trafficked, and runaway youth. Synergixx employee Lauren Ketterman sits on the Associate Board of this charity. The mission of Covenant House is to change the current statistic that 1 in 3 kids will be approached by a human trafficker within 48 hours of being on the streets. Monetary donations help support their Crisis Center, which is always open and houses 51 youth nightly without question or cost. Most program participants have aged out of foster care and have nowhere else to go. This organization provides kids with their basic needs - food, a shower, clean clothes, and a warm bed in a safe place - so that they can take the next step towards stability and success.
The final one-third of donations go to Open Hydrant Theater Company in the South Bronx, led by Charlie's high school drama teacher Sarah (Rosie) Rosenberg and Luis Reyes Cardenas. The Open Hydrant Theater students will be performing original a cappella music at the event. Located in the nation's poorest congressional district, Open Hydrant Theater Company helps high school students at Democracy Prep Public Schools earn college scholarships and careers on Broadway through Shakespearean theater and national speech and debate championships. The kids and their teachers are featured in Kevin Spacey's Showtime documentary "Shakespeare High" and are the subject of the Guardian US documentary, "From the Bronx to Yale: The Power of High School 'Speech.'"
The Promise of Youth & Appreciation of Age
"Due to my parents' divorce and family's economic challenges, my girlhood dream was deferred for 25 years," said Fusco. "Not only can I make my childhood dream a reality, but now I'm able to help others in difficult circumstances to realize their dreams. This is a thrill for me and my entire organization," she added. "For almost two decades, Synergixx has hired kids as young as 16, not as interns, but as respected, paid team members. We give 'unqualified,' young people the chance to contribute and experience different roles not typically provided to such individuals, with the goal of creating entrepreneurial spirit and drive within them. It's a part of our corporate DNA.
"Everyone is familiar with the story of the glass slipper that changed a young girl's life. I've always believed that the true magic was not in the glass slipper but in the opportunity the young girl was given to attend the Prince's Ball," said Fusco. "It was how Cinderella embraced that opportunity which has always captured my entrepreneurial imagination, much in the same way that a young 5th grader from the other side of the country recognized and embraced his.
"I became an entrepreneur with a baby on my lap at age 24 after I hit my head hard on the glass ceiling," said Fusco. "I do not believe that entrepreneurs and change-makers have a responsibility to pay it forward, but to clear a path and encourage others to walk towards their own success," added Fusco.
The formal event will include Quinceñera traditions, gowns, and black tie fashion, and performances from the Grammy-Award winning Latin group, Yerason.
The public is reminded to kindly make donations via the Fund Youth Opportunity site at FundYouthOpportunity.eventbrite.com.
###
****Pre- and On-Site Interviews Invited****
****Photos of 5th grade designer Albert and his designs available, upon request****