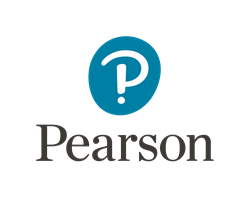 New York, NY (PRWEB) April 11, 2016
As part of its continued commitment to supporting schools exploring online and blended learning models, Pearson today announced a new series of interactive webinars that focus on innovative ways to leverage the power of technology to ensure that all students graduate college and career ready. The four webinar series discusses the transformative power of online and blended learning starting with the youngest learners, focuses on the models that are helping prepare today's high school students for college and the workforce, and shares the voices of students who are at the frontlines of blazing their own paths to college and career readiness.
The webinar series includes:
The Future Starts Now: How Digital Learning Can Help Your K-8 School Address College & Career Readiness
Tuesday, April 19, 4 pm ET
Learn how even the youngest learners are building college and career ready skills in online and blended learning environments. Topics will include the ways that online/blended learning can accelerate curriculum, provide world languages and advanced technology courses that might not previously have been available, address the needs of gifted and special needs students, and offer a more robust and personalized learning experience.
Moderator:
Mickey Revenaugh, Director of New School Models, Pearson
Presenters:
Patricia Hoge, Ph.D., senior vice president, curriculum and instruction, Connections Academy, Denver
Bernadette Ortiz-Brewster, principal, College Park Academy, Maryland
Accelerating College & Career Readiness in Your High School: Five Ways to Use Digital Learning to Prime Your Students' Futures
Tuesday April 26, Noon ET
Explore how online/blended learning and other digital approaches can help today's high school students get a jump on post-secondary success—whether they're heading to college or directly into the workforce.
Moderator:
Mickey Revenaugh, Director of New School Models, Pearson
Presenters:
Michael Petrilli, president, Thomas B. Fordham Institute, Washington, D.C.
Robert Eichorn, principal, New Directions Alternative Education Center, Virginia
Robyn Bagley, Career Path High School, Kaysville, Utah
My Learning Is "Rebundled" and My Future Is Bright: Students Talk About How They're Blazing Their Own New Routes to College & Career Readiness
Tuesday May 3, 4:15 pm ET
Hear from a diverse panel of young people in grades 6–12 who are charting their own paths some in traditional schools, some outside—with an eye to future college and career success that demands adaptability, creative problem-solving and perpetual learning.
Moderators:
Colleen Broderick, Chief Learning Designer of ReSchool,Colorado
Mickey Revenaugh, Director of New School Models, Pearson
Panelists:
Five students from the nation's most innovative schools
The #ShiftToDigitalEd: Paving the Path to Digital Greatness
Thursday, May 12, 11 am ET
Digital learning is much more than buying a pallet of laptops and sending them home with students. A true #ShiftToDigitalEd creates greater opportunities for students and teachers but once a school has made the shift, how does it measure success and ensure continued success? This webinar will explore the five key indicators of success in a digital, blended or online learning environment.
Presenters:
Tom Vander Ark, CEO, Getting Smart
Bruce Friend, Chief Operating Officer, International Association for K-12 Online Learning (iNACOL)
About Pearson
Pearson is the world's learning company, with 36,000 employees in more than 70 countries working to help people of all ages to make measurable progress in their lives through learning. For more information about Pearson, visit http://www.pearsoned.com.
Media Contact: Scott Overland, scott.overland(at)pearson.com, 202-909-4528