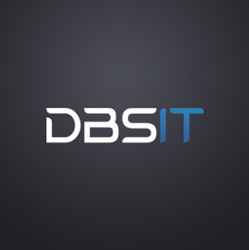 When it comes to customer satisfaction, our goal is to go beyond your expectations.
Perth, WA (PRWEB) May 02, 2016
It's no secret that all is not well in the mining industry in Australia. So far this year, there have been more than 2,000 jobs cut in the industry, and there are hundreds more currently at risk as mining companies try to respond to the commodity price drop.
South 32, a BHP Billiton spin-off, has announced that it can expect a further 772 job cuts before the financial year ends, and the company will also not be recruiting an expected 55 jobs as it cuts costs and restructures its portfolio.
This means that now, more than ever, the mining industry needs to focus on streamlining its processes and improving software and Managed IT Support Service in Perth. This means less time will be spent on tasks which can be automated, keeping costs down and ensuring that more money is spent on crucial jobs.
The mining industry has cut thousands of jobs over the past two years, due to the sustained (and steep) downwards trend of commodity prices. Earlier this year, companies began choosing between several options: paring back their workforces, temporarily suspending operations, or facing collapse completely. The entire mining industry has been affected, including coal, mineral sands, iron ore, nickel, and base metals.
However, it's not all bad news in the industry, with International Women's Day marking the opportunity for women in the industry to celebrate their successes in the male-dominated landscape.
Chief Financial Officer at JP Piping Systems' Liz Parotta has been working in the industry for the past 20 years and says that when she got older, she realized the only women who were in the industry worked in administration. She also says that despite the current economic climate and downturn, there should be plenty of opportunities ahead for women.
And then there's the indigenous-run program which is currently training prisoners to work in the industry. The 16-week training program is equipping prisoners with the necessary skills for work in the mining industry—so when the industry picks up again, they'll be first in line for new jobs.
Once the current oversupply of resources ends, the mining sector is expected to turn around, and DBS IT Australia will ensure that businesses focused on growth can outsource their IT and commit to using their resources to push companies forward.
DBS IT Australia is one of the most trusted IT outsourcing companies in Perth and has been providing businesses of all shapes, sizes and industries with their expertise and experience for years.
A spokesperson from DBS IT Australia recently said, "As one of the leading IT outsourcing companies in Australia, we've seen many industries go through slumps and downturns and come out stronger on the other side. We expect to see the same with the mining industry, and we'll now be available to help those in the industry with all of their IT outsourcing needs."
DBS IT Australia has been offering their services to many different industries for a long time, so it will be interesting to see how the mining industry can also benefit from outsourcing their IT needs to the professionals.