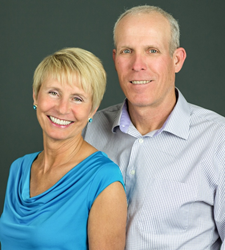 "ASEA is a transformational business where real people have the opportunity to change their lives beyond their wildest dreams."
Boise, ID (PRWEB) April 19, 2016
Bob and Trish Schwenkler of Our Global Home Business are the first independent associates to reach redox-signaling giant ASEA's new rank of Ambassador Triple Diamond, reports Therese Schwenkler of TheUnlost.com.
ASEA, LLC which launched in late 2010 manufactures the world's first and only Redox Signaling supplement. These Redox Signaling Molecules in ASEA support the vital activity of cellular repair and replacement that are necessary for optimal cellular health.
In March of 2016, ASEA announced the rollout of its new Ambassador ranks, and the Schwenklers quickly surpassed both the Ambassador Diamond and Ambassador Double Diamond levels, becoming the first to reach Ambassador Triple Diamond.
"ASEA is a transformational business," Trish says, "where real people have the opportunity to change their lives beyond their wildest dreams."
The Schwenklers were the recipients of ASEA's prestigious "I Am ASEA" award recipient in 2013, members of ASEA's Million-Dollar Club, and Trish served on the Global Advisory Council from 2010 to 2014 before serving again in 2016. They have been full-time network marketers since 1993 and reside in Boise, Idaho.