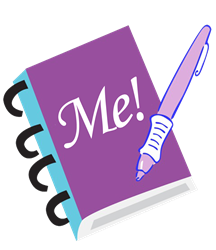 "Journaling is a wonderful tool that can be used for support, perspective and as a source of strength throughout any times of change." ~Mari L. McCarthy
Boston, MA (PRWEB) April 11, 2016
CreateWriteNow's newest journaling program, 22 Days Manage Life Transitions Journaling Challenge, is scheduled to return May 1st, 2016.
Introduced last year, the program gained attention for its original approach to helping participants cope with the challenges of life's transitions through the power of journaling.
Whether it's changing careers or retiring, getting married or going through a divorce, becoming pregnant or grieving the loss of a loved one—every transition is unique and brings its own set of changes and emotions, hurdles and triumphs. The Manage Life Transitions Journaling Challenge empowers participants to embrace the transitions they face and find their best path forward.
Offering a creative combination of daily journaling exercises along with online guidance and support, the program delivers 22 consecutive days of exercises and ideas, instruction and inspiration.
Participants are encouraged to explore all aspects of the unique life changes they are experiencing, express and understand all the emotions they feel, and chart their way through unfamiliar territory. With a gentle hand, the course empowers them to move beyond the past, accept a new beginning, envision and create the future they desire.
As part of the program, participants are also invited to join a private Facebook group, where they can share experiences and support, and connect directly with Mari L. McCarthy, journaling therapy expert and founder of CreateWriteNow.
Said McCarthy, "Journaling is a wonderful tool that can be used for support, perspective and as a source of strength throughout any times of change. By asking the right questions and taking time to reflect, we can all find strength in the face of any challenge we may face, and find a path forward that can enrich our lives."
All that is needed to participate in the Challenge is the related course eWorkbook—and a pen! eWorkbooks are available for purchase in multiple formats including eBook, which can be purchased at the CreateWriteNow store. Other formats include downloadable versions for Kindle, iPad, and NOOK.
About CreateWriteNow
CreateWriteNow teaches individuals how to use the power of daily journaling to achieve self-discovery, personal transformation and perfect health. Founded by Mari L.McCarthy, who has used the power of daily journaling herself to overcome many of the debilitating effects of Multiple Sclerosis, the company publishes regular articles, journaling prompts, videos and eBooks and holds a number of interactive journaling challenges throughout the year.
Learn more about the upcoming Journaling Challenges here: http://www.createwritenow.com/journaling-service-listing/journaling-services
Learn more about CreateWriteNow at http://www.createwritenow.com
Contact: Mari L. McCarthy
mari(at)createwritenow(dot)com
(781) 635-5175
Twitter: https://twitter.com/CreateWriteNow
Facebook: https://www.facebook.com/CreateWriteNow
LinkedIn: http://www.linkedin.com/company/create-write-now
YouTube: http://www.youtube.com/user/MariLMcCarthy/videos