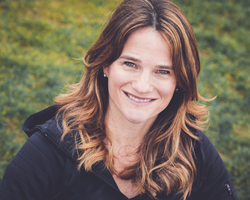 We designed Excy and our mobile coach to be available to anyone at the exact time and place that they have to get healthy and exercise.
Seattle, WA (PRWEB) April 11, 2016
Combining the proven movements of cycling and an upper body ergometer, Excy (http://www.excy.com) today announced the availability of its portable cross training system with on-demand coaching. In a lightweight, durable, and transportable total body cycling experience, Excy can be quickly converted into a recumbent exercise bike using any chair, a sitting or standing upper body arm exercise cycle, or a recumbent floor exercise cycle. Weighing only 10 pounds and easily folded to store away and transport, Excy can match or exceed the calorie burn of high-end elliptical machines, treadmills, row machines, and spin bikes—all without isolating users to a facility, a room, or even four walls.
"The Excy team has come up with a very compelling portable design with a bias for simplicity and utility," said Andrew J. Cole, MD, who is board certified in physical medicine and rehabilitation specializing in spine, sports, musculoskeletal injuries, and rehabilitation. "The system offers a broad range of versatility for multiple exercise scenarios from athletic training to rehabilitation to weight loss and more. I'm excited about the upper body cycling as it is an under utilized exercise movement that allows you to match or exceed the calorie burn of cycling your legs. I look forward to seeing what the team does to make it easy for more people to include exercise into their daily routines."
EXCY IS CONVENIENT, FUN, AND DOESN'T TAKE PLANNING
Excy is the first company to combine traditional cardio fitness, functional strength training resistance, and interactive mobile health technology into a portable exercise cycling experience for a total-body workout anytime, anywhere. With over 30 pounds of bi-directional adjustable resistance, Excy provides a broad range of light to high-intensity interval training (HIIT) low impact workouts and strength training for toning the upper and lower-body, boosting aerobic capacity and burning calories.
"Excy is a perfect supplement to my running schedule. It helps me get more activity during the week while still spending time at home with the kids and without disrupting our schedule," said Carmen Zlateff, a busy full-time working mom of two kids. "I love that it doesn't take up space and you can take it for a light spin or really crank hard and have fun while getting a serious calorie burn. My favorite Excy position is sitting on the floor and cross training between arm and leg cycling workouts at higher levels of resistance and intensity."
All aspects of the Excy cycling system have been designed to benefit the rider, but also not be a distraction to those around them whether at work or watching television with the family. With quiet resistance, the Excy system cranks smoothly, while its steel and aluminum construction provides strength and durability. The system has no weight limitations and was designed for anyone whether fitness beginner, athlete, special needs, seniors, or those with injuries.
EXCY MOBILE COACH OFFERS TRAINING GUIDANCE ANYWHERE
The Excy cycling system and mobile coach are designed to work together to improve performance with guided or custom interval training workouts, in-app video workouts, tips and more. In addition, the mobile coach keeps track of results, including duration, estimated calories, location, and power output using a digital thermometer that measures intensity. Photos can be uploaded for inspirational reminders and goals can be set to keep riders motivated. The Excy Mobile Coach can also be used as an interval trainer with other exercise equipment and for running. The free app is open to the public in beta until it's released in iTunes later this week.
INNOVATION OPENS UP MORE TIME AND PLACES FOR QUALITY EXERCISE
Other lightweight and/or portable exercise equipment on the market have had to sacrifice high levels of intensity and high ranges of resistance because the devices aren't durable enough. For example, they scoot across the floor at moderate levels of intensity or have weight limitations. In addition, these devices are often too large and awkward to be easily transported or stored. Excy has eliminated these traditional challenges with a patent-pending approach that allows riders to use their body weight and a flexible material called the Excy Keeper to keep the cycling system stationary even at high levels of intensity and resistance. With the Excy Keeper, riders can conveniently turn what they already have—a chair, table, and floor—into a robust total body cross trainer by simply placing their body weight on the Excy Keeper, whether in a standing, kneeling, lying, or sitting position. Excy can also be used as a stand-alone strength training upper body solution with heavy cranking at high resistance.
THE INSPIRATION BEHIND EXCY
Long-time startup digital marketer, Michele Mehl, came up with the idea for Excy when most of her exercise goals were sidelined by work and trying to be the best possible wife, mom, sister, daughter, and friend. She had been paying for an unused gym membership for two years and was watching the dust pile up on the treadmill, weights, and bicycle trainer in her basement. After gaining weight when turning 40, recognizing a genetic pathway of heart disease in front of her, and realizing she was spending too much time sitting at her desk working for hours without moving, she sought a better way to fit exercise into people's busy schedules.
She recruited co-founder and uncle Mike Rector, an early-retired engineer who was a principal designer making fully operational early prototypes of many of the hi-tech products that are now ubiquitous—tablets, simulators, computerized training, games, robotics—and an avid cyclist who has cycled over 150,000 miles, to design Excy. Mehl lost close to 25 pounds in the first three months of testing, exercising an average of 20 minutes a day, five to six days a week, including maintaining her fitness after breaking her leg with upper body cycling workouts. The company launched a successful Kickstarter campaign October 2015, shipped the cycling beta systems and mobile coach in December 2015, and is now shipping its new hardware and software design that incorporates early customer feedback.
"We designed Excy and our mobile coach to be available to anyone at the exact time and place that they have to get healthy and exercise," said Michele Mehl, Excy founder and CEO. "You can use Excy surrounded by the people who support motivate, and inspire you, as well as select from over 100 different types of exercises that you're in the mood for right where you are, whenever and wherever you want. It's on your time at home, work, or on the go and delivers a total body fitness experience like no other."
AVAILABILITY AND PRICING
Combining the proven movements of cycling and an upper body ergometer for cardio and strength training, Excy integrates thousands of dollars of multiple pieces of exercise equipment into one portable system. Pricing for Excy starts at $557. The iOS mobile application is free and is available for download.
You can see how Excy works at http://www.excy.video.
ABOUT EXCY
Based in Seattle, Excy is a lifestyle health and exercise brand committed to delivering better and different ways to conveniently connect exercise to our lives at home, work, and on the go. Excy, short for "exercise cycling", provides a total body cross training cycling system and a mobile coach that offers cardio and strength training with on-demand indoor or outdoor workouts anywhere, anytime. For more information visit http://www.excy.com or connect on social media at excy.social.