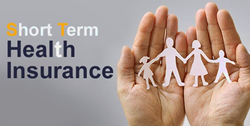 Miami, FL (PRWEB) April 12, 2016
New Temporary Health Insurance makes it easier for cosumers to find a plan while shopping for medical coverage outside of the open enrollment period. There are a multitude of options other than Obamacare. Most consumers are lost on what to do after the Obamacare open enrollment. These new plans include short term medical plans, discount plans or indemnity plans. Most of these new plans are recommended in two instances. First is for short term purposes, which means coverage until the open enrollment window is available. Secondly, they can be suggested for consumers looking to strategically fill in the gaps in a Major Medical Plan.
There is one major reason why these new temporary health insurance plans come in handy after the Obamacare deadline. Consumers may only enroll to a Qualified Major Medical Plan outside of the open enrollment period through government mandate. The only other way this is possible is if a consumer is eligible for a special enrollment. It is wise for consumers to enlist the services of a professional consultant when deciding on which medical plan to subscribe to. Agencies such as http://www.ezhealthmart.com offer these services and much more as well. They are equipped with resources that make them better poised to advice consumers on the options available to them. These resources include on and off government exchanges and health plans. It is vital for consumers to be well acquainted to their options during open enrollment as well as outside of open enrollment. There are many Short Term Medical plan (STMs) options that are available to them when looking for coverage. There are two major carriers that stand out from the rest when it comes to coverage and network. These are United Health and IHC.
Many of the new plans have a lot to offer. Some of their coverage plans have options with rates as low as $35 to seek the services of a primary doctor. The main difference between IHC and United Health is basically their pricing and network.
Short Term Medical Plans can turn out to be unaffordable when it comes to families or when consumers are in their senior years. In such cases, it is advisable for consumers to opt for supplemental indemnity combination plans. For instance, a family with six members can enroll to an appropriate combination plan from IHC. New combination plans offer four packages for a monthly fee of under $100. These include a Premier Membership Program, dental discount cards, vision discount cards and prescription discount cards.
There is a new Premier Two Tier Plan that includes Doctor on Demand, $5,000 in coverage for critical illness of the primary family member and spouse, $5,000 in Term Life Insurance for the primary member, $10,000 in Accidental Death Insurance coverage for all family members and finally Accidental Disability Income Insurance for the primary family member. The Doctor on Demand coverage includes a video chat with a board certified doctor and the consumers can obtain a written prescription. Evidently, these coverage plans will be significantly effective while trying to cover the gaps in Major Medical Plans.
Consumers need to know that these plans may have previously existing condition clauses and exclusions. The coverage may also vary considerably depending on the state. More importantly, if a consumer misses out on the open enrollment deadline and do not qualify for a special enrollment period they are liable to a government mandated penalty.
The penalty is currently 2.5% of their household income. Moreover, these coverage plans are not considered qualified Major Medical Plans and therefore cannot be used as defense by consumers to avoid paying the penalty. It is good habit to always consult with professionals in the health insurance industry like the aforementioned EzHealthMart, regarding any queries on the available coverage options, as they have the answers of what to do after Obamacare deadline.