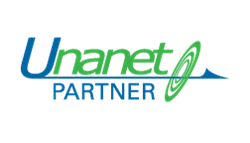 We are thrilled to have gained this endorsement from CRN recognizing the effort and investment Unanet has made in our partner programs
Dulles, Virginia (PRWEB) April 11, 2016
The 5-Star Partner Program Guide rating recognizes an elite subset of companies that offer solution providers the best partnering elements in their channel programs. To determine the 2016 5-Star ratings, The Channel Company's research team assessed each vendor's application based on investments in program offerings, partner profitability, partner training, education and support, marketing programs and resources, sales support and communication.
Unanet Partners are an increasingly significant and valued contribution to Unanet's 35% annual growth. By providing quality consulting and implementation services, ongoing account management, and client support, Unanet Partners work with their clients to leverage a best-in-class cloud-based system to manage projects, people and financials. The Partner program provides dedicated account management, online and in person training, joint marketing, and online resources to Unanet Partners. This approach is designed to enable and empower Partner consulting and accounting firms to successfully serve their clients.
With the recent introduction of a Business Process Outsourcing program to complement the active Solution Provider (reseller) and Referral programs, Partners can scale their Unanet practice across their client base and drive new revenue streams. In an increasingly competitive cloud-based software market, Unanet Partners enjoy working with a vendor that is established in the industry, profitable, supported in the US, providing a personal touch to client and partner relationships, and driving the product roadmap based on customer and partner input.
"Solution providers have more choices than ever before when it comes to selecting vendor partners. Identifying the right vendor with the right technologies and the right channel approach can mean the difference between successful adoption of a new technology or business model and an awkward, unnecessarily difficult integration," said Robert Faletra, CEO, The Channel Company. "Our annual Partner Program Guide and 5-Star ratings recognize the best channel programs available in the market today and serve as a valuable resource for solution providers looking for the right fit."
"We are thrilled to have gained this endorsement from CRN recognizing the effort and investment Unanet has made in our partner programs," said Donna Kilbourn, Executive Vice President of Customer and Partner Success, Unanet. "Our partners consistently tell us our training, account management, and authentic approach to joint success makes a huge difference in their partner experience, in addition to a terrific cloud solution to help their transform their businesses. Partners are leveraging our cloud-based software for project-driven organizations with competitive margins, training and adoption resources, joint marketing and business development, and ongoing partner success support to help grow their Unanet practice and build long-term client relationships and sustainable revenue streams."
For additional information about Unanet partner programs, visit http://www.unanet.com/partners and email partners(at)unanet(dot)com to evaluate your firm's opportunity to grow with Unanet.
The 2016 Partner Program Guide will be featured in the February issue of CRN and online at http://www.CRN.com/ppg2016.
Follow The Channel Company: Twitter, LinkedIn and Facebook
About Unanet
Unanet is a leading provider of Cloud and On-Premise software for project-based organizations. Unanet delivers a purpose-built Project ERP solution with skills management, resource planning, budgeting & forecasting, time & expense reporting, billing & revenue recognition, project management analytics and dashboards, and integrated financials with AR, AP, GL and cost pool calculations. Over 1,000 organizations rely on Unanet to maximize staff utilization, reduce administrative costs by 90%, improve invoicing by 10X, and support forward decision-making for improved operations.
About the Channel Company
The Channel Company enables breakthrough IT channel performance with our dominant media, engaging events, expert consulting and education, and innovative marketing services and platforms. As the channel catalyst, we connect and empower technology suppliers, solution providers and end users. Backed by more than 30 years of unequaled channel experience, we draw from our deep knowledge to envision innovative new solutions for ever-evolving challenges in the technology marketplace. http://www.thechannelco.com
CRN is a registered trademark of The Channel Company, LLC. The Channel Company logo is a trademark of The Channel Company, LLC (registration pending). All rights reserved.
The Channel Company Contact:
Melanie Turpin
The Channel Company
(508) 416-1195
mturpin(at)thechannelco(dot)com