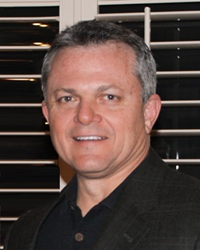 We are very focused on delivering state-of-the-art improvements in data driven decision making.
Virginia Beach, VA (PRWEB) April 11, 2016
StratusLIVE, LLC, a leading provider of enterprise-class fundraising, relationship management, and business intelligence solutions to nonprofit organizations announces its latest major release.
As a leading Microsoft® partner, the StratusLIVE for Fundraisers suite is built on the Microsoft Dynamics® CRM platform which provides seamless integration and built-in productivity gains as Microsoft® continues to invest heavily in ongoing platform advancements.
In tandem with the release of Microsoft Dynamics CRM 2016, StratusLIVE Version 7 introduces new functionality and offers numerous enhancements to existing capabilities. The StratusLIVE for Fundraisers Version 7 release also lays the groundwork for future development against StratusLIVE's product roadmap.
Some major themes expressed in the application and platform capabilities of StratusLIVE Version 7 via Microsoft Dynamics 2016 include:
Productivity
Major improvements in the user experience and an increasingly seamless experience between CRM and Office 365, including improvements in the Outlook experience, Excel and Word integration, and new integrations with Microsoft's Cloud Products.
Social Engagement
Further integration with Microsoft Social Engagement with social listening and social analytics. In addition to external social sources like Twitter, Facebook, blogs, videos (YouTube) and news, other sources will now be exposed, such as search boards, forums and custom sources via RSS, including non-public sources like Yammer. New collaboration and group capabilities similar to Office 365 and intelligent sentiment analysis.
Business Intelligence and Analytics
New capabilities in business intelligence across key fundraising and marketing subject clusters reduce the time and complexity involved in data analysis.
"We are very focused on delivering state-of-the-art improvements in data driven decision making," said Jim Funari, StratusLIVE CEO. "Users across our client base want simple yet powerful analytics and reporting delivered on any device and this release moves us closer to that objective," added Funari.
Powerful real-time campaign analytical capabilities allow marketing professionals to model, test and execute segmentation strategies with predictive analytics. StratusLIVE leverages the industry-leading functionality in the new Microsoft Power BI v2 release and SQL Server Reporting Services Mobile Reports. Power BI analyses may be exposed directly within CRM dashboards.
Mobility
Major enhancements in mobility with the delivery of the Microsoft CRM Mobile application, a re-imagined mobility app for web, tablet and phone. It supports native CRM experiences across iPhone, Android and Windows phones. It now includes off-line capabilities and cascading deployment settings across all devices and form factors, which means the app doesn't have to be configured for every device. When designing forms in CRM, you can now easily preview the tablet/phone forms and dashboards directly in the browser.
For more information about the StratusLIVE for Fundraisers Version 7 product suite, please visit http://www.stratuslive.com or call 757-273-6324.
About StratusLIVE, LLC
StratusLIVE is a leading provider of cloud-based solutions for nonprofit organizations. The StratusLIVE for Fundraisers suite features enterprise-class relationship management, online fundraising, business intelligence, and analytical marketing capabilities, natively integrated with the commercial Microsoft Dynamics CRM platform. StratusLIVE is headquartered in Virginia Beach, Virginia with offices throughout the United States. For more information, visit http://www.stratuslive.com.