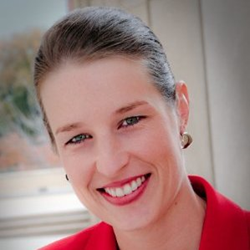 We are very excited to host the 2017 International Tour Management Institute Symposium and we certainly look forward to sharing our city with such a well-respected organization."
San Francisco, CA (PRWEB) April 12, 2016
The symposium will draw attention to Little Rock as a major tourist destination. Little Rock is a cultural, historical and scenic gem. The city is home to the Clinton Presidential Library, the Arkansas Art Center, the oldest state capitol west of the Mississippi and many other world class attractions. Little Rock boasts award-winning restaurants, sophisticated night life and the excitement of a bustling city, located just a short drive from Hot Springs National Park, the Ozark Mountains and a wealth of breathtaking natural wonders.
"The ITMI Symposium is a unique opportunity for key industry stakeholders to experience this extraordinary city," remarked Ted Bravos, CEO of ITMI. "Even seasoned travelers will be amazed by the many facets of Little Rock and its proximity to countless natural and man-made attractions that draw over 5.4 million visitors annually."
"We are very excited to host the 2017 International Tour Management Institute Symposium," said Gretchen Hall, Little Rock Convention & Visitors Bureau President and CEO. "Little Rock has a 'pleasant surprise' quality visitors discover when here. I know ITMI attendees will fall in love with our genuine people and wonderful amenities. We certainly look forward to sharing our city with such a well-respected organization."
Attendees at the International Tour Management Institute (ITMI) include domestic and international tour operators, tour directors and guides, meeting planners and travel journalists. Recognized as a leading tourism conference, participants come together to share knowledge, insights, experiences and success stories.
Representatives from leading domestic and international tour operators such as Globus Family of Brands, Tauck, Adventures by Disney, Destination America, Rick Steves' Europe, Collette, Worldstrides, EF Explore America, and cruise lines like Princess / Holland America Cruises attend this annual event.
About ITMI:
Since 1976, ITMI has been America's premier training and certification program for professional tour directors, guides and travel staff. For more information about ITMI contact Annemarie Osborne Annemarie.Osborne(at)gmail(dot)com (800) 442-4864 (415) 957-9489 or visit http://www.itmisf.com.
About LRCVB:
The Little Rock Convention & Visitors Bureau (LRCVB) is the official destination marketing organization of Little Rock. LRCVB is charged with improving the quality of life and the local economy by bringing visitors, meetings, conventions and events to the city; and serving customers, visitors and delegates with courtesy, knowledge and skill. For more information about LRCVB, contact Libby Doss Lloyd at 501-370-3248 or by email Llloyd(at)littlerock(dot)com or visit http://www.littlerock.com
# # #