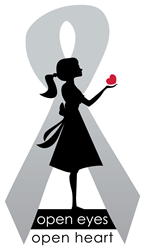 we are making conscious shopping an everyday reality
(PRWEB) April 12, 2016
Open Eyes Open Heart, the innovative fine jewelry e-tailer that donates 50% of every sale to a registered charity of its customers' choice, proudly announced today that it has welcomed four new charitable partners, and added two new fine jewelry collections.
Joining Open Eyes Open Heart's growing roster of charitable partners are: March of Dimes, the Pediatric Cancer Foundation, Hello Bully, and Susan G. Komen Oregon, SW Washington and San Diego affiliates.
People who shop online at http://www.mycausejewelry.com can now donate half of their purchase price to any of these acclaimed organizations, or to any of Open Eyes Open Heart's other charitable partners including the American Cancer Society, the Autism Society of America, Best Friends Animal Society, Dogs for the Deaf, Girls Inc., Ark of Hope for Children, CARE, DonorsChoose.org, Heifer International, and several more.
In addition, Open Eyes Open Heart has added two new pendant collections to its fine jewelry offering: "March for Babies" (in support of March of Dimes) and "Sunshine" (in support of the Pediatric Cancer Foundation). Both collections are by celebrated artist Ashley Bennett Stoddard, whose handmade mini-sculptures reflect her artistic lineage – her father is the late world-renowned sculptor Bob Bennett -- and the continuing evolution of her craft.
"Since launching, we have been overwhelmed with positive support from charitable organizations and individuals who love how we are making conscious shopping an everyday reality," commented Open Eyes Open Heart co-founder Sadie Emmons, a longtime community volunteer and former nonprofit fundraising executive. "We are honored to welcome our new charitable partners, and thank them for their support. And we are also grateful to partner with Ashley Bennett Stoddard's. Anyone searching for an exquisitely handcrafted pendant for themselves, or as a gift for someone they care about, will be amazed when they visit our website and browse her spectacular one-of-a-kind work."
Shoppers who want explore Open Eyes open Heart's large selection of "the finest jewelry that keeps on giving" can visit http://www.mycausejewelry.com.
Charitable organizations that wish to learn more about participating in this unique and progressive fundraising concept, as well as artists and designers who want their work featured to an international market of "conscious shoppers," are invited to contact Sadie Emmons at sadie(at)mycausejewelry(dot)com.
About Open Eyes Open Heart
Open Eyes Open Heart is an Oregon-based organization that offers a large selection of exquisitely crafted fine jewelry, and donates 50% of all sales to charities of its customers' choice. People who shop at http://www.mycausejewelry.com make a personal statement about who they are, what matters to them, and that they are conscious shoppers who want their money to go beyond a seller's bottom line.