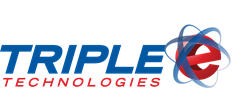 Being the first EMV certified company with NBS is a huge honor for us. It shows our commitment to being a leader and forerunner in this industry.
Post Falls, ID (PRWEB) April 12, 2016
Triple E Technologies, LLC (Triple E), a leading provider of payment software for the c-store and petroleum industries, announced today its OneTouch Suite software has been officially certified for inside EMV chip-and-PIN card acceptance by Visa, MasterCard, Discover, and American Express.
As of October 2015, merchants who do not support EMV chip enabled devices and payment applications can become liable for fraudulent card transaction losses. The certification means enhanced fraud protection for Triple E customers affected by the recent payment card liability shifts.
"We are excited to announce that Triple E Technologies has received EMV certification from Visa, MasterCard, Discover, and American Express." said Dan Eloe, Triple E's CEO/GM. "As a PCI/PA-DSS certified payment solutions provider, adding EMV support to our products has been a top priority for us, so we are very excited to achieve this certification."
Triple E is the first company to become EMV certified with NBS, a provider of payment processing solutions for convenience stores, travel centers, and unattended cardlock sites. Triple E developers worked closely with NBS and performed hundreds of tests to ensure the software passed all EMV's requirements. "Being the first EMV certified company with NBS is a huge honor for us," continued Eloe. "It shows our commitment to being a leader and forerunner in this industry."