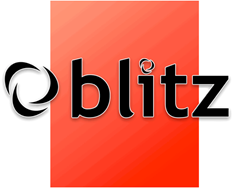 Orlando, Florida (PRWEB) April 11, 2016
In February of 2014 Blitz Telecom Consulting LLC (Blitz) sued Peerless Network Inc. (Peerless) in the United States Federal District Court for the Middle District of Florida alleging that Peerless breached its contract with Blitz by failing to pay Blitz commissions arising out of a 2010 revenue sharing agreement. On March 11, 2016 a jury found that Peerless owed Blitz damages in the amount of $2,347,704.43 arising out of Peerless's breach of its contract with Blitz.
According to Blitz's President, Robert Russell, "It took less than two hours for the jury to find in favor of Blitz. As of today, and despite a judgment that has now been entered by a United States Federal District Court, Peerless has still not paid Blitz. Therefore, we were forced to file a Writ of Garnishment to attach Peerless' assets, and we will relentlessly continue to do so until the Judgment amount is paid in full."
Currently pending before the Federal District Court for the Middle District of Florida is another lawsuit filed against Peerless by Blitz, and its affiliate, Local Access, LLC. In that lawsuit, Blitz and Local Access are seeking Thirty Five Million Dollars ($35,000,000) for Peerless' alleged breach of contract, tortious interference with contract, and its fraudulent scheme. This second trial has been placed on the trial docket for September of 2016 before the same Federal Judge in Orlando.
United States District Court, Middle District of Florida, Orlando Division
Case No: 6:14-cv-307 Judgment of $2,347,704.43 awarded to Blitz
Case No: 6:14-cv-399 Trial scheduled for 2016