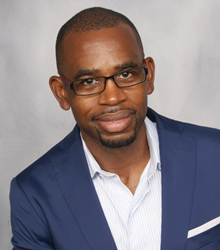 Washington, DC (PRWEB) April 13, 2016
As part of its continued commitment to preparing underrepresented students for careers in Science, Technology, Engineering and Mathematics (STEM), technological-solutions company STEMBoard has hired educator and entrepreneur Jarvis Sulcer, PhD to serve as its Director of Education and Outreach.
In this role, Sulcer will support the development of the firm's STEM educational goals as they relate to programming, institutional research and evaluation.
"Our technical portfolio demanded a subject matter expert in STEM Education, as well as an engineer and entrepreneur with a track record of success in for-profit and nonprofit organizations," said co-founder and CEO Aisha Bowe. "With current statistics showing diversity hiring in technology at less than 10% nationwide, we are confident that Jarvis' leadership will ensure STEMBoard's content will continue to close the achievement gap."
Co-founder John Martellaro added, "I'll never forget when I first met Jarvis. He was finishing my thoughts about novel and new approaches to STEM initiatives. From that point on, it was destined to have him as part of STEMBoard. Jarvis has been an incredible addition to the team and we are very excited about his vision for global expansion of STEMBoard educational programs."
Sulcer's experience spans private industry, academia and philanthropy. Most recently, he served as president and chief education officer of the Level Playing Field Institute (LPFI), leading expansion of the organization's STEM education programs geared primarily toward African-American and Latino students. He was the co-founder of XCEL Educational Services and has also worked as a quality and reliability engineer at Hewlett-Packard and Agilent Technologies.
"I am excited to work with a team that's genuinely committed to impacting the lives of students," Sulcer said, "in particular those from non-dominant communities, on a global scale through innovative technologies, research and STEM education."
The Silicon Valley Chapter of the N.A.A.C.P honored Sulcer with the 2015 W.E.B Du Bois Award. In 2014, Sulcer was featured in "Profiles of Excellence," an Emmy Award-winning series produced by ABC 7 for his work at LPFI for preparing students of color in the Bay Area for college opportunities in STEM.
A native of Baton Rouge, La., Sulcer earned his master's degree and doctorate in nuclear science and engineering from Cornell University. He is a first-generation college graduate and holds a bachelor's degree in physics from Southern University.
About STEMBoard
STEMBoard is a technology-solutions company that creates smart systems and software solutions for defense and large scale private-sector clients. With proven government subcontracting experience, the team provides high-quality, cost-efficient and strategically innovative solutions.
STEMBoard is also committed to closing the achievement gap by empowering historically underrepresented youth build transformational technologies. The STEMBoard team designs and delivers demonstration-based technical curricula for K-12 and college students that mirror real-world challenges.
STEMBoard is certified as Economically Disadvantaged Women-Owned Small Business (EDWOSB) by the U.S Women's Chamber of Commerce.
For more information, please visit http://www.STEMBoard.com
Please contact:
Kitt Grant
Director of Communications
STEMBoard
kitt(at)stemboard(dot)com