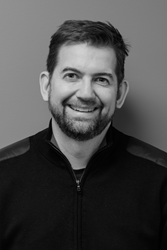 14 Oranges has the critical mobile application development DNA needed to build the next generation of mobile telecom and mobile worker applications - John Craig, VP Sales & Marketing
Ottawa, Ontario (PRWEB) April 13, 2016
14 Oranges is today announcing the North American market expansion of its mobile application development businesses with the launch of sales offices in both Ottawa and Halifax. Having already established a market leading position and solid reputation for delivery in Vancouver and the north western United States, this move provides customers with two eastern touch points for the company, as well as future access to the world-class software engineering talent that both towns are known for.
"Ottawa and Halifax, both important government towns, are also hub towns for Canadian technology with strong historical ties to trade with United States," said Sylvain Marcotte, CEO of 14 Oranges. "This expansion will help us to continue to grow our firm and position us to deliver on our next-generation of services to the largest population centers in the US and Canada."
14 Oranges is also formally announcing the hiring of its new VP of Sales and Marketing, John Craig. Craig, an industry veteran with entrepreneurial experience in the development, deployment and delivery of mobile applications, has joined 14 Oranges to drive the expansion of 14 Oranges North American sales and establish a deeper position with both its traditional telecommunications clients and the next generation of mobile workforce solutions for both the private and public sector.
"14 Oranges has the critical mobile application development DNA needed to build the next generation of mobile telecom and mobile worker applications," said Craig. "I am glad to be a part of expanding this team's footprint to Halifax and Ottawa, as well as the prospects of continuing to contribute to the ongoing growth of entrepreneurism and technology across Canada."
Victoria Lennox, the CEO of Startup Canada, also welcomed the expansion of 14 Oranges across Canada, "This is a great example of a firm with regional success expanding to provide pan-Canadian opportunity, and we too are hugely supportive of 14 Oranges as they expand to offer services across Canada."
Melody Pardoe, the COO Volta Labs who provide co-working space to 14 Oranges in Halifax added, "Volta is happy to support small business expansion into​ the Atlantic region. It's great to see 14 O​ranges expand across the country and join the tech community in Nova Scotia."