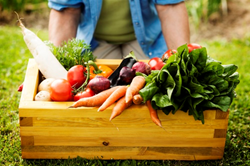 "For decades, we have fought this terrible disease and the devastation it brings to its victims. This is an exciting new way for us to show our support." -- Justin Shrader, Shrader & Associates, LLP
Houston, Texas (PRWEB) April 12, 2016
Shrader & Associates, LLP is going to host the 2016 inaugural Metro-East Farm-to-Table event to benefit the American Cancer Society. This event, to be held August 25, 2016, around Edwardsville, IL, will feature farm-to-table cuisine championed by local executive chefs who will create one-of-a-kind dishes using fresh local ingredients and libations from local distilleries, upscale wineries and breweries. The evening will also feature a live and silent auction, inspirational speakers, and live entertainment.
Some 300 guests are expected to attend including corporate sponsors, local businesses and philanthropic leaders. All proceeds will benefit the American Cancer Society and help to save lives by providing wellness education, funding for research to find a cure, and support for families fighting a disease that has taken too much from too many.
The attorneys at Shrader & Associates know all too well how devastating this disease is and are pleased to be part of this important event.
"We are honored to support a cause so dear to our hearts," said Justin Shrader of Shrader & Associates, this year's host of the Metro-East Farm-to-Table event. "For decades, we have fought this terrible disease and the devastation it brings to its victims. This is an exciting new way for us to show our support."
Contact:
Daniel Royer
Shrader & Associates
http://www.yourmesotheliomalawfirm.com
3900 Essex Lane
Suite 390
Houston, Texas 77027
Tel: 877-637-6347