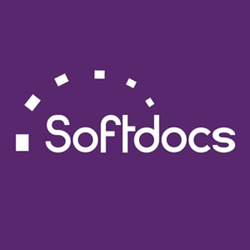 "We have delivered a platform built around automating forms-based business processes which allows for a truly end-to-end electronic paperless process from the start – a real win-win for institutions and their students alike - Andrew Daniel
COLUMBIA, SC (PRWEB) April 12, 2016
Building on its next generation Etrieve platform specifically designed for the education market, Softdocs, an enterprise content management, e-forms and process automation solutions provider, today announced the availability of Etrieve Forms. Rounding out the platform, Etrieve Forms enables school employees, students and their parents to complete web-based electronic forms such as financial aid packets, employee applications and contracts and AP forms with intelligent workflow, decreasing time to completion and reducing the need for paper and manual processes.
"School districts, colleges and universities face increasing requirements around data collection and are met with the challenges of managing and capturing that data electronically and easily integrating it into their Finance, HR and Student Services solutions all with accumulating paper," said Andrew Daniel, vice president of corporate strategy, Softdocs. "We understand this environment and have delivered an unparalleled platform built around automating forms-based business processes which allows for a truly end-to-end electronic paperless process from the start – a real win-win for institutions and their students alike."
The Etrieve platform offers ERP-centric applications that redefine business processes, reducing the need for paper and improving productivity across the entire organization. In addition to Forms, the fully browser-based and device agnostic Softdocs Etrieve Platform offers Etrieve Flow, an intuitive workflow engine, and Etrieve Content, a robust content management solution.
With Etrieve Forms, school administrators can review, approve, deny, comment, edit or re-route forms based on situational needs and business rules, and can pre-populate forms with ERP data—as well as write submitted form data back to ERP systems.
Key Etrieve Forms capabilities include:

Support for both HTML and fillable PDF based e-forms.
Coupled with Softdocs powerful workflow and process automation tool, Etrieve Forms are dynamic and flexible in nature, allowing for personalized forms based upon known or user-defined settings. Reminders and summary views ensure actions occur in a timely manner.
Etrieve Forms can be embedded into centralized portal solutions, allowing for seamless UI and user experience.
About Softdocs (Boilerplate):
Softdocs develops enterprise content management, e-forms and process automation solutions exclusively for the higher education and K-12 markets. The company's Etrieve platform redefines business processes, reducing the need for paper and improving student service and employee productivity by providing educational institutions complete control over how content is captured, processed and distributed. A privately held company founded in 1998, Softdocs is headquartered in Columbia, South Carolina. For more information, visit http://www.softdocs.com.
# # #