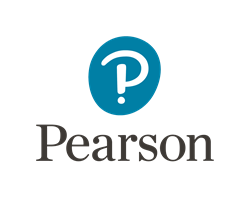 New York, NY (PRWEB) April 13, 2016
Pearson announced today a partnership with the University of Nevada, Reno (UNR), Division of Health Sciences, School of Social Work. The partnership aims to expand access to the University's online Master of Social Work (MSW) degree program, which will launch with the Foundational track and Concentration track, beginning in the fall semester of 2016. Through the partnership, Pearson will provide comprehensive services, including marketing, recruitment, retention-focused student support, course development, and helpdesk services. The program is expected to serve more than 500 students.
"Educating those who help individuals and families overcome life's challenges is some of the most noble work both here in the U.S. and around the world," said Todd Hitchcock, senior vice president, online learning services, Pearson. "We are honored to partner with the University of Nevada Reno, as they work to provide the highest quality online learning experience for what is one of the fastest growing occupations nationwide. Through UNR's flexible, student-centered online models, students will have access to high-quality educational opportunities that can increase their employability and position them for long-term career success."
"The faculty and staff at the School of Social Work at the University of Nevada, Reno are excited at the agreement with Pearson to develop and deliver an online MSW program to the state of Nevada and beyond," said Goutham Menon, director and professor in the School of Social Work. "There is a pressing need in the state of Nevada, especially in our rural communities and school districts, to recruit highly trained master's-level social workers to meet myriad needs in the community."
Professor Menon continued, "Nevada students now have access to one of the least expensive MSW online degree programs in the country and will have all of our full-time faculty expertise in their online classrooms. Our program will extend to other states, with a particular focus on rural and hard-to-reach areas to create opportunities of access for students to higher education. This is also a critical development for our University, in producing more graduate degrees in key areas of health care, which speaks to our University as a quality, high-impact research institution."
With more than 20 years of experience, Pearson is the leading provider of comprehensive Online Program Management (OPM) services for fully online degree programs, including market research, recruitment, marketing, student support and retention services, course and curriculum design and development, and faculty support. Pearson partners with over 40 higher education institutions across the country to implement and sustain nearly 300 undergraduate and graduate programs, which have produced more than 30,000 graduates. Some of Pearson's additional Online Program Management (OPM) partners include: Regis College, Adventist University of Health Sciences (ADU), Arizona State University, Ohio University, University of Cincinnati, Abilene Christian University, Washington State University, Hofstra University School of Law, University of California at Riverside, Bradley University, and Villanova University. In 2015, a total of 6,672 students graduated from programs powered by Pearson's student support and retention services, a component of many OPM partner solutions.
About Pearson
Pearson is the world's learning company, with 36,000 employees in more than 70 countries working to help people of all ages to make measurable progress in their lives through learning. For more information about Pearson, visit http://www.pearsoned.com.
About the University of Nevada, Reno
Nevada's land-grant university founded in 1874, the University of Nevada, Reno ranks in the top tier of best national universities by U.S. News & World Report and is steadily growing in enrollment, excellence and reputation. The University serves nearly 21,000 students. Part of the Nevada System of Higher Education, the University is home to the University of Nevada School of Medicine, University of Nevada Cooperative Extension and Wolf Pack Athletics. Through a commitment to world-improving research, student success and outreach benefiting the communities and businesses of Nevada, the University has impact across the state and around the world. For more information, visit http://www.unr.edu.
Media Contacts:
Scott Overland, scott(dot)overland(at)pearson(dot)com, 202-909-4528
Goutham Menon, Ph.D., Director/Professor, University of Nevada, Reno School of Social Work, gmenon(at)unr(dot)edu, 775-682-8737