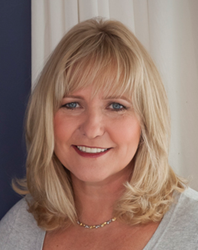 "Renate Siekmann as our new VP of Corporate Strategy and Communication will be invaluable in strategically positioning Froozer® for the future as we grow" -- Froozer® Chairman of the Board, Des Hague.
Denver, CO (PRWEB) April 13, 2016
Des Hague, Froozer® Chairman of the Board and Froozer® CEO, Rich Naha, announced today the hiring of Renate Siekmann as VP of Corporate Strategy and Communication. In this role, she will be working closely with both Hague and Naha to accelerate the growth and relevance of the brand.
"The Froozer® brand is making huge strides and the time was right to add a necessary element to enable us to continue to penetrate in the marketplace," stated Hague. "Renate has 25+ years of experience successfully shaping corporate strategies, focusing on brand development and executing on marketing initiatives," continued Hague, "she will be invaluable in strategically positioning Froozer® for the future as we grow."
Siekmann has held a number of senior-level positions prior to joining Froozer®. Most recently, Siekmann served as Director of Business Development and Strategic Marketing at WC&P, a global consulting firm with 9,000 food, laundry and solid waste facilities planning and design projects in 34 countries around the world. Her responsibilities included strategic growth initiatives and developing long-term client relationships worldwide while expanding corporate presence and footprint.
Prior to WC&P, Siekmann produced a Canadian Academy Award-nominated documentary and was President of Merit Kitchens, an internationally-acclaimed, Canadian-based kitchen cabinet manufacturer with $15 million in annual sales. Her responsibilities included overseeing day-to-day operations, brand development, corporate strategy and all aspects of finance; she also played a key role in international marketing and sales.
"We are delighted to have Renate join the brand. She is extremely talented and will help us scale in the months ahead," stated Naha.
"Froozer® is a game-changing new product in the ever expanding healthy nutrition field, "said Siekmann. "I wholeheartedly embrace the vision of Froozer® to fuel the world with products that are good for the body, environment and community at large, and I'm very excited to join this endeavor and help define its long-term strategy for growth."
About Froozer® - "simple ingredients. real nutrition."
Froozer® products, the official healthy fruit snack and frozen smoothie partner of US Speedskating and United Fight Alliance, represent the pure goodness of freshly harvested fruits & veggies picked at the peak of their ripeness, flash-frozen whole and blended for optimal taste, nutrition and digestion. Natural fruits and veggies in all their glory, nothing added or subtracted, not even a drop of water. Available in three delicious flavors - STRAWBANANA BLISS, TROPICAL SUNSET and BLUE ALOHA - in 6-pack boxes. Look for Froozer® in your local grocery store freezer at selected retail locations in the Denver Area including WholeFoods and Alfalfa's, and various select retailers in Arizona, California, Connecticut, Oregon, Washington State, Rhode Island and Alaska, or place your order at http://www.Froozer.com to have your Froozer® delivered directly to your home or office.
For more information: http://froozer.com/
Contact: Rich Naha, CEO, Froozer®
Phone:303-246-1957, Rnaha(at)froozer(dot)com
Connect with Froozer® on Facebook or Twitter