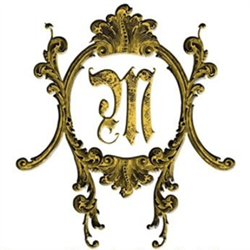 I want to take a minute to show my appreciation to this haircare line that I've been using for the past month or so. The more I use @maazproducts the more I keep falling in love with the way my hair feels and looks! -Kylie Jenner
Encino, California (PRWEB) April 13, 2016
Kylie Kristen Jenner, the superstar from the hit reality show KUWTK, loved and followed by millions not only for her charismatic TV personality but also for her beautiful hair, finally revealed the secret to her gorgeous locks. She attributed her shiny and healthy hair to MAAZ Products White Mulberry Luxury Hair Care Signature Line.
Featuring five premium quality and nourishing hair care products enriched with white mulberry extract as the star ingredient, MAAZ Products launched their Signature Line early last year. This product line is a complete hair care system including the invigorating shampoo, conditioner, silk oil, smoothing hair masque and balm. It is formulated, designed and developed using the highest quality ingredients fused with the opulence of the fashion world and the scientific advancements in hair care offering the luxury and care women need to flaunt healthy, soft and shiny hair, effortlessly.
It may be a new product line but has impressed and won over stars who love fashion, luxury and being pampered such as Kylie Jenner. Giving all due credit to MAAZ hair care system, Jenner in her recent Instagram post raved about MAAZ Products and said, "I want to take a minute to show my appreciation to this haircare line that I've been using for the past month or so. The more I use @maazproducts the more I keep falling in love with the way my hair feels and looks! It is amazing how well the products have been performing on my hair and boosting my natural shine. My hair feels healthy, light, and I love the unbeatable fresh feeling. Good job guys @maazproducts. Can't wait to see what they come up with next. #hairsecret #maazproducts"
Known for her outspoken personality, the diva showed her love for MAAZ Products on Instagram and endorsed their new product line with sheer confidence.
Happy to learn Kylie positive response towards White Mulberry Luxury Hair Care Signature Line, Leo Hairapetian the founder of MAAZ Products, had this to say, "We pride ourselves in the quality of all of our MAAZ Products. We are thrilled to see Kylie Jenner and other celebrities using our hair care products. We took our time in formulating each product with the industries key ingredients that we believe will leave hair feeling both, healthier and shinier. "
Besides Kylie Jenner, MAAZ Products have also gained appreciation from Oscar winning actors and social-media mavens like Lily Ghalichi, Sarah Stage and MakeupShayla to name a few.
The company's vision from the beginning has been to formulate and develop the finest and high quality line of hair care products for easy and hassle-free hair maintenance of all hair types. Leo Hairapetian believes that to stay fashionable and trendy, women try new hairstyles and colors which often results in premature hair breakage and damages hair texture and quality making them dull and rough. To keep up with the latest hair styling trends quality hair care is important to maintain beautiful locks which requires time which busy working women don't have. Recognizing the nourishing and moisturizing properties of white mulberry, Leo conceived this hair care system to provide trendy and fashionable women from all fields, regardless of their hair type, to help them keep hair healthy, shiny and well-maintained.
   ●  About MAAZ Products, Inc.
Founded by Leo Hairapetian, MAAZ Products is an upscale and luxury hair care line infused with concentrated white mulberry cocktail. This hair care line is introduced to help women who love staying up to date with fashion and trying new hair styles and colors, maintain their beautiful locks effortlessly and achieve unbeatable shine.
   ●  Contact Information
MAAZ Products, Inc.
15915 Ventura Blvd #201
Encino, CA 91436
(800) 217-4820