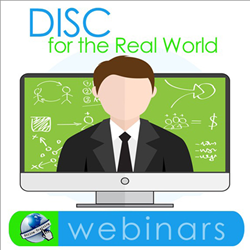 Boardman, Ohio (PRWEB) April 14, 2016
Successful churches and ministries, no matter what the size, rely on their ability to connect with their members on a personal level. From staff and volunteers to the congregation itself, in a strong and prosperous church everyone involved feels engaged, welcomed, and inspired.
Each church and ministry is made up of a diverse and dynamic group of individuals with their own priorities, strengths, and interests. Learning how to tap into those strengths and reach each person on an individual level is a skill that takes practice. To help churches looking to improve outreach and engage their membership, PeopleKeys today announced plans to offer a free webinar called "My Church Rocks!"
Ideal for pastors, elders, youth leaders, and parishioners looking to enhance church fellowship and develop a stronger and more engaged worship community, "My Church Rocks!" will teach participants how DISC behavioral analysis can be used to build stronger relationships within the church and tap into the God-given talents of each individual member. Techniques learned in "My Church Rocks!" can also be used to develop:

More engaged staff and volunteers
Common goals and a message that resonates
A warm and welcoming worship environment
A common sense of purpose and direction
Led by PeopleKeys Master Trainer John Schindell, the free "My Church Rocks!" online training aired on Friday, April 8th at 2pm EST. The webinar is available on demand. "My Church Rocks!" was presented as a part of PeopleKeys' popular DISC for the Real World series, which includes monthly installments of free interactive 60-minute DISC training sessions on a variety of topics. For more information about PeopleKeys, DISC, their personality testing and behavioral analysis tools, or to watch the prerecorded webinar of "My Church Rocks!" DISC webinar, visit peoplekeys.com.
About PeopleKeys
PeopleKeys has been providing tools to measure the connection between personality and human behavior for over 30 years. PeopleKeys believes that an understanding of human behavior can be used to create effective leaders, improve relationships, streamline productivity, improve communication, and reduce stress. Their DISC personality tests and behavioral analysis tools have been translated into over 23 different languages, and are sold around the world. For more information about PeopleKeys and their DISC solutions, please contact Marketing Manager Kaitlyn Miller at 330-599-5580 x113.