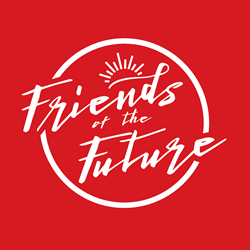 "This event will give us the opportunity to showcase that for members of the Atlanta community that might not be aware of all that we do." -Philip Ross
ATLANTA, GEORGIA (PRWEB) April 12, 2016
Bright Futures Atlanta is excited to announce that it will be holding its annual Friends of the Future event at Gordon Biersch on Thursday, April 21, 2016!
The first Friends of the Future event was held in 2015 with the intention of raising awareness for the organization, which is led by Founder and Executive Director Philip Ross and his wife Gail. This year, Bright Futures Atlanta hopes to bring out even more people together to learn about the Bright Futures mission.
"We're working hard each and every day to make a difference in the lives of the young people and families involved in our organization," said Ross. "This event will give us the opportunity to showcase that for members of the Atlanta community that might not be aware of all that we do. We're looking forward to sharing our story."
Attendees of the event will enjoy food, drinks, music, and a few surprises, as well as a video highlighting Bright Futures Atlanta and the work it has done. The event will be held in a private space at Gordon Biersch, and while it is not specifically a fundraising event, the restaurant will be donating 10% of the proceeds from the Friends of the Future event's cash bar directly to Bright Futures Atlanta.
Friends of the Future will be held at Gordon Biersch in Buckhead on Thursday, April 21, 2016, from 6:00 p.m. to 8:30 p.m. Everyone is welcome, and attendees can register for free online at http://bit.ly/1SjwexY.
ABOUT BRIGHT FUTURES ATLANTA
Bright Futures Atlanta is a Christian-based, year-round program offering academic instruction and after-school programming, as well as camp during the summer, to urban youth in inner city Atlanta. The organization was founded in 2002, and in 2009, Bright Futures Academy was established. The 23,000+ square foot education center is currently located at 1300 Joseph E. Boone Boulevard NW. To learn more about Bright Futures Atlanta, visit BFATL.org.