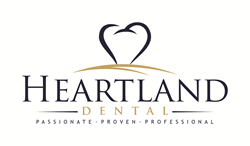 It was a pleasure to attend this summit to discuss the collective goal of DSOs, the future of DSOs and Heartland Dental specifically, as well as the challenges and opportunities we all face
Effingham, IL (PRWEB) April 12, 2016
Patrick Bauer, president and chief executive officer at Heartland Dental, LLC, the largest dental support organization in the country, recently spoke at the DSO Leadership Summit hosted by 1-800-DENTIST®. The event, held on March 23rd and 24th in Los Angeles, brought executives and directors of dental support organizations (DSOs) to discuss innovative growth strategies.
"It was a pleasure to attend this summit to discuss the collective goal of DSOs, the future of DSOs and Heartland Dental specifically, as well as the challenges and opportunities we all face," said Patrick Bauer.
The event focused on exploring innovative solutions for DSOs and group practices in 2016. Topics included helping supported dentists create ideal patient experiences and hiring strategies for DSOs. In addition, attendees went behind the scenes at the 1-800-DENTIST call center (North America's largest, dedicated to dental referrals). Sirona technology was also available for onsite demonstrations. Other speakers included Fred Joyal, founder of 1-800-DENTIST, Ralf Tomandl, vice president of sales and membership development at 1-800-DENTIST, Kyle Zak, vice president of operations at dentalpost.com, Doug Clarke, national accounts manager at DENTSPLY Sirona, and Ron Joyal, senior vice president of membership at 1-800-DENTIST.
"Everyone who attended the summit is experiencing these same challenges and opportunities, so to have a forum like this to openly share thoughts, ideas and solutions is extremely beneficial for all of our companies," added Rick Workman, Heartland Dental founder and active executive chairman.
About Heartland Dental
Heartland Dental, LLC is the largest dental support organization in the United States with more than 725 supported dental offices located in 32 states. Based in Effingham, Illinois and founded by Rick Workman, DMD, Heartland Dental offers supported dentists and team members continuing professional education and leadership training, along with a variety of non-clinical administrative services including staffing, human relations, procurement, administration, financial, marketing, and information technology. For more information, visit http://www.Heartland.com. Follow Heartland Dental on Facebook, Twitter and LinkedIn. Visit Dr. Workman's Blog, "Dentistry Leaders" at http://www.dentistryleaders.com.