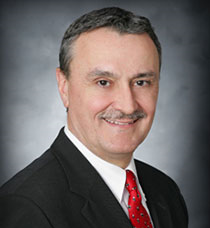 "We appreciate how Mr. Rusin can outline and explain a complicated topic." -William, Mattar Esq.
Buffalo, New York (PRWEB) April 12, 2016
It is inevitable to law firms that technology will play an important role in the courtroom. Evidence such as social media accounts, email accounts and other public or private photos, videos and profiles will be discussed during the three hour national presentation given by F. David Rusin of William Mattar law offices. He is a frequent speaker on many topics related to personal injury. Rusin's talk will be an opportunity for all attorneys and judges to learn how electronic evidence may be utilized in the courtroom.
Click here to register now for the live teleconference taking place on April 19, 2016. Learn about evidence characteristics to look for, expert witnesses and how state and federal rules apply to electronic evidence.
F. David Rusin earned his Juris Doctor from the University of Dayton School Of Law. Rusin, who has been presenting for over 10 years, says "I enjoy learning the material myself and then lecturing on it." Another webinar is scheduled for May 10th regarding A Paralegal's Guide to Admissibility of Evidence.
About William Mattar, PC
The William Mattar law firm was established in 1990. The trial lawyers at William Mattar represent individuals seriously injured in motor vehicle accidents across New York State including the Buffalo, Rochester, Syracuse, Binghamton, Albany, New York City and Long Island. The William Mattar Immediate Response Team is available 24/7 and can be reached by dialing 444-4444. For more information about the firm's trial lawyers, please visit http://www.WilliamMattar.com.