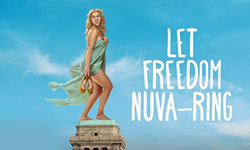 "It's always rewarding when our team's hard work is appreciated not only by our clients, but also by consummate professionals who are in the know about the latest and greatest campaigns industry-wide." --Andy Robbins, Head of Interactive / Partner at bpg
Los Angeles, Calif. (PRWEB) April 12, 2016
bpg, one of Hollywood's leading advertising agencies, won three Shorty Awards yesterday, further establishing it as an industry leader in producing great interactive content. bpg was selected from among a record number of entries and received the awards during a ceremony at the TimesCenter in New York City last night. Now in its eighth year, the Shorty Awards recognize brands for having the buzz-worthiest campaigns on Snapchat, YouTube, Instagram, and every other social media platform.
"We are thrilled that three of our interactive campaigns are being recognized today as exceptional by such a prestigious and competitive awards program," says Andy Robbins, Head of Interactive / Partner at bpg. "It's always rewarding when our team's hard work is appreciated not only by our clients, but also by consummate professionals who are in the know about the latest and greatest campaigns industry-wide."
Universal "Unfriended" Social Campaign Wins "Best In Entertainment" Silver
bpg received the "Best in Entertainment" silver award for its social campaign on behalf of the Universal film about a bullied girl who commits suicide and returns for revenge, called "Unfriended." In the film, the girl's tormenter posts a humiliating video online, which means she also decides to exact her revenge online. The entire movie plays out on the screen of a group Skype call. Given the movie's premise and format, Universal committed to a digital-first marketing strategy for the campaign—for the first time ever.
The social campaign targeted the film's core audience, Millennials, and effectively turned this low-budget thriller into a buzzworthy urban legend by friending influencers after preview screenings from the movie victim's account and having her reply to #unfriended tweets, thereby blurring the lines between reality and horror. As the movie's premise came true, influencers responded by tweeting about the creepy connection. The campaign earned 437,986,546 Facebook Impressions (with less than 2 percent paid) and the movie grossed $16 million upon opening—16 times what it cost to make the movie, a multiple rarely achieve in the film industry.
"'Unfriended' posed a unique challenge due to its original 'all-on-a-computer-screen' visual device," Steve Isaacs, Senior Creative Director. "We had to be authentic to the look and also faithful to the feeling that the threat could be real. On social, we brought the film's digitally haunting tone into the feeds of the audience and, on mobile, we created a custom video experience that felt like Instagram videos sent from a menacing spirit."
"Trainwreck" Social Campaign Wins "Best in Entertainment" Bronze
bpg also won a bronze award for its social campaign on behalf of the new Universal Pictures comedy, "Trainwreck," the latest film by America's king comedy maker and director, Judd Apatow. While some knew the star, Amy Schumer, very well from her edgy show on Comedy Central, others from the Cineplex crowd were just getting to know her.
"We are always looking for ways to extend narratives to reach a broader audience, and 'Trainwreck' is a great example of that," says Nic Gibbs, Senior Director of Social. "We created a campaign filled with jokes and punchlines that were inspired by the film, but still truly original."
bpg launched a social campaign that leveraged original video content featuring Amy speaking directly to users that was designed not only to introduce America to her provocative comedic persona, but also to generate so much excitement that she would rise to the level of a mainstream star and encourage audiences to flock to theaters. The videos were viewed by 51,654,596, and the campaign engaged 5,183,080 and generated 275,162,995 impressions. The buzz also translated into the box office, where projections in the mid-20s were far surpassed when the film grossed $30.2M on opening night and eventually crossed $110M in domestic earnings.
"Hannibal" Travel Posters Wins "Best in Animated GIFs" Bronze Award
bpg's third award was another bronze in the "Best in Animated GIFs" category for its travel posters created on behalf of NBC's television show "Hannibal." By Season 3, Hannibal fans were intensely devoted to their show, in love with the intense characters, twisted dramatic scenes and supremely dark humor. bpg's campaign set out to reward them on social with an elevated approach to original content: a series of art created in tribute to Hannibal Lecter's sophisticated tastes. The objective was to create content worth of the show—and their sharing—that would turn them from passionate fans into active social advocates.
bpg drove awareness leading up to the season and interest across episodes with a series of original "Illustrated GIFs" that took a graphic turn. For example, at the end of Season 2, Hannibal is seen jetting off to Paris after a gruesome murder, so the campaign teased his upcoming Season 3 movements with faux "travel posters" that showed Europe through Hannibal's eyes, designing cannibalistic twists into classic travel illustration. In Italy, his gourmet meal is a heart still beating on his plate. In Venice, the suitcase floating in the canals hints at the body stuffed inside and, in Paris, a tempting glass of red in front of the Eiffel Tower endlessly drips with human blood. The iconic illustrated looked were true eye-grabbers in social feeds and provided fans with vintage "posters" to claim and share across social channels. The original "Illustrated GIFs" enlivened official show pages, boosted engagement and triggered enthusiastic activity from fans and NBC executives alike. The creative was picked up and reproduced on everything from Refrigerator Magnets on Etsy to actual printed pieces available for purchase in the official NBC Store.
About bpg
bpg (http://www.bpgadvertising.com/) is a fully integrated, award-winning creative advertising agency built for entertainment. Through print, online and broadcast media, bpg conceptualizes clean, cutting edge and comprehensive campaigns, with big picture thinking. bpg has won many industry awards recognizing its work in various media, including Agency of the Year for PromaxBDA in 2011 & 2012, Davey Awards Graphis Awards, Golden Trailer Awards, Clio/Key Art Awards, and Mobius Awards. The agency was established in 2005 by Steph Sebbag. Clients include NBCUniversal, History, Lifetime, A&E, Warner Bros, Showtime, HBO, NFL Network, Netflix, HGTV, CNBC, Sony Pictures, STX Entertainment, Food Network and more.
###
Media Contact:
April White
323.216.8589
april(at)aprilwhitecommunications(dot)com