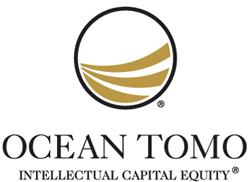 Ocean Tomo's cross practice collaboration provides a deeper understanding of the needs of operating company patent owners seeking to monetize patents as well as insight to structure deals in new, creative waysAdd a quotable
Chicago, IL (PRWEB) April 12, 2016
Ocean Tomo, LLC, the intellectual capital merchant banc™ firm, announced today updated performance of the Ocean Tomo Transactions Business Unit. Ocean Tomo has served as a trusted advisor to both large and small operating company patent owners, successfully closing a number of transactions with cumulative transaction value in excess of $650 million.
Since returning to the intellectual property (IP) transactions market in June, 2014, the Ocean Tomo Transactions Advisory Services team, led by Managing Director, James Trueman, previously from Acacia Research Corporation (Acacia), has taken a nuanced and measured approach to monetizing and marketing high quality patent portfolios on behalf of Ocean Tomo clients around the world. According to Mr. Trueman, "the IP transaction market in 2014 and 2015 required us to look at patent portfolios in new ways; as a former buyer I was able to leverage experienced insight regarding what buyers want, how they think, and what drives value to help get deals done for Ocean Tomo clients. We used a creative and flexible approach over the past two quarters to monetizing patents on behalf of an established Fortune 500 client, creating multiple successful closings for the portfolio." Ocean Tomo executed transaction volume in the mid-eight figures in 2015.
Ocean Tomo CEO, James E. Malackowski, commenting on the success of Ocean Tomo re-entering the transaction market notes the firm's success is due in no small part to an integrated approach leveraging the best insights of the firm's Opinion, Management and Advisory teams to support our clients' transaction needs. "Ocean Tomo's cross practice collaboration provides a deeper understanding of the needs of operating company patent owners seeking to monetize patents as well as insight to structure deals in new, creative ways", explains Malackowski.
Ocean Tomo has served as a trusted advisor on some of the largest intellectual property (IP) transactions in history, and enjoys a reputation for creating long-standing relationships with businesses of all sizes. View some of our Featured Intellectual Property Transactions here.
About Ocean Tomo, LLC
Ocean Tomo provides innovation driven companies with holistic Opinion Management and Advisory services. Collectively, Ocean Tomo professionals have:

Successfully closed transactions where disruptive technology played a key role, with cumulative transaction value in excess of $650 million;
Executed over 750 engagements involving IP worth in excess of $10 billion;
Conducted over 250 valuation engagements and 300 financial damages expert testimony engagements.
Ocean Tomo assists clients – corporations, law firms, governments and institutional investors – in realizing Intellectual Capital Equity® value broadly defined.