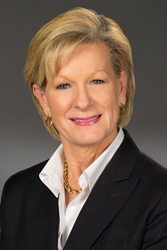 We've seen that the alignment of interest is greater between boards of directors and shareholders when directors are elected under a majority, rather than a plurality, vote standard." Anne Sheehan, CalSTRS Director of Corporate Governance
WEST SACRAMENTO, Calif. –
(PRWEB) April 12, 2016 -- The California State Teachers' Retirement System today released its 2015 Corporate Governance Annual Report highlighting a successful engagement plan, which resulted in 375 companies adopting a majority vote standard.
"In 2010, CalSTRS' Corporate Governance program implemented an engagement plan focused on 26 smaller cap companies," said CalSTRS Director of Corporate Governance Anne Sheehan. "And, as a result of the effort, 80 percent of those companies moved from a plurality to a majority vote standard."
Bolstered by its success CalSTRS expanded the plan, which to date has reached a total of 386 small cap companies (defined as companies with a market capitalization of less than $2 billion). In 2015, 90 small cap companies were engaged, 89 of which moved to adopt a majority vote standard.
"CalSTRS believes that directors should be elected only if the majority of shareholders vote in favor of their election, said Ms. Sheehan. "We've seen that the alignment of interest is greater between boards of directors and shareholders when directors are elected under a majority, rather than a plurality, vote standard."
The majority vote standard requires that a sitting board member receive a majority of the shareholder votes cast in order to continue to serve as the shareholders' representative. Many companies use the plurality vote standard in which a nominee can be elected with a single affirmative vote in an uncontested election.
About CalSTRS
The California State Teachers' Retirement System, with a portfolio valued at $178.7 billion as of February 29, 2016, is the largest educator-only pension fund in the world. CalSTRS administers a hybrid retirement system, consisting of traditional defined benefit, cash balance and voluntary defined contribution plans. CalSTRS also provides disability and survivor benefits. CalSTRS serves California's 896,000 public school educators and their families from the state's 1,700 school districts, county offices of education and community college districts. Follow us on Twitter @CalSTRS