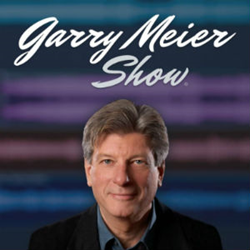 All of the growth in broadcasting appears to be in the digital arena. As that migration happens more and more every day, week, month and year, I'm happy to be riding that wave
Chicago, Illinois (PRWEB) April 14, 2016
Famed talk show host and radio legend, Garry Meier, is proud to announce the official launch of his new podcast, "The Garry Meier Show."
Garry Meier is an award winning interviewer, host and comedic writer/producer who was inducted into The Radio Hall of Fame in 2013. "The Garry Meier Show" is the perfect marriage of Meier's wide range of skills acquired throughout his impressive career in broadcast media.
Meier's uncontainable wit and absorbing energy will be sure to attract listeners as he interviews a wide range of guests from authors to Academy Award winners and everyone in between.
"All of the growth in broadcasting appears to be in the digital arena," says Garry Meier. "As that migration happens more and more every day, week, month and year, I'm happy to be riding that wave."
Meier's career began with a dead butterfly. One day he walked out of his house and saw a beautiful dead Monarch butterfly lying on the ground. He scooped up the lifeless harbinger of things to come and sent it to his then favorite disc jockey, Larry Lujack, the biggest jock in Chicago at the time. Larry was always talking about reincarnation and he claimed he was going to come back as a butterfly. In a note accompanying the butterfly Meier said, "I think I found your dead uncle. Sorry for your loss." Larry read the note on the air. For Meier, it was a "flashpoint" moment. Fascinated with radio, he knew what he was destined to do in life when he heard his material on the air. It was destiny since Meier's parents initials are AM and FM.
What followed is an amazing career beginning as part of one of the most successful number one radio duos in the country. That fifteen-year run garnered international publicity, as well as an Emmy for the TV show Greetings From Graceland.
Select episodes of "The Garry Meier Show" are available for free on iTunes, Stitcher, TuneIn, Google Play, Apple Store and http://garrymeier.com/. For additional episodes and unlimited access, fans can register for Garrforce Premium.
ABOUT GARRY MEIER
Garry Meier's career started to launch when years ago he became one half of the biggest radio duo in the country, Steve and Garry, starting on WLUP FM 97.9. When that partnership ended Garry was pursued by WLS radio and proceeded to take their then ailing show from twenty fifth place to number one in it's market. During that time and beyond he won five A.I.R. Awards for Best Afternoon Talk Show in Chicago and was awarded the National Radio and Records Award for Best Local Afternoon Talk Show Host in America. His segments have appeared on local and national television. He has since hosted radio shows on WCKG, WGN-AM and WGN.FM. Consistent with his previous record, Meier became the number one afternoon talk show while on WGN AM and had the number one podcast downloads on WGN.FM.
Garry Meier has also been recognized multiple years by Talkers Magazine as one of the "100 Most Influential Talk Show Hosts in America" as well as "Heavy 100 Talkers of All Time." In 2014 he was voted #32 out of 100 chosen nationwide and in 2013 he also received the Boot Camp Award for "Top Most Influential Personalities of of the last 20 years."
Garry Meier loves what he does; carrying all of his inventory in his head and feels that even with all of his success, the best is still yet to come.