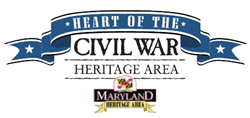 (PRWEB) April 14, 2016
Every Kid in a Park, a new national initiative providing free access to all public lands to fourth graders and their families, will be extended in the Heart of the Civil War Heritage Area (HCWHA) with a companion program at thirteen non-federal sites.
Created in honor of the National Park Service centennial in 2016, the Every Kid in a Park (EKIP) program is designed to foster the next generation of park visitors. HCWHA, a certified heritage area encompassing parts of Carroll, Frederick and Washington counties, invites fourth grade students with an EKIP pass—accessible online or at any national park with an admission fee, including Antietam National Battlefield and Harpers Ferry National Historical Park—to "Find Your Park" in the Heart of the Civil War. The EKIP program will launch on Saturday, April 9 (Bell & History Day in Frederick County) and run through August 31, 2016.
The EKIP pass grants free admission to the incomparable national parks in the heritage area including Monocacy National Battlefield, the Chesapeake & Ohio National Historical Park, the Appalachian National Scenic Trail, the Potomac Heritage National Scenic Trail, Antietam and Harpers Ferry. In addition, these eleven non-federal sites will honor the EKIP pass:

Barbara Fritchie House and Museum (Contact info(at)aushermanfamilyfoundation(dot)org to schedule a visit)
Carroll County Farm Museum (does not apply during special events)
Catoctin Furnace Historical Society
Gathland State Park
Middletown Valley Historical Society (Open during special events only)
Mount Olivet Cemetery/Francis Scott Key Monument
Museum of Frederick County History
National Shrine of St. Elizabeth Ann Seton
Schifferstadt Architectural Museum
Thurmont Historical Society (Contact 301-271-1860 or thurmonthistory(at)gmail(dot)com to schedule an appointment)
Washington County Museum of Fine Arts
For more information about Every Kid in a Park and the companion non-federal extension, contact HCWHA staff at at info(at)heartofthecivilwar(dot)org.