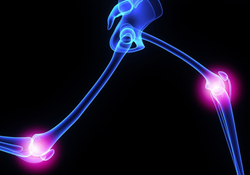 By training our doctors in this method, we've put [Hoag Orthopedic Institute] on the forefront of modern joint replacement surgery...
Orange, Calif. (PRWEB) April 13, 2016
Allied Anesthesia announced today that the Hoag Orthopedic Institute, Irvine, will expand its outpatient total joint replacement offerings, thanks to an innovative postoperative pain anesthesia modality, the total continuous nerve block. The group said patients can expect to benefit from the expansion within the next two to three months.
The institute's medical director and Allied anesthesiologist Dr. Klane Hales said, "By training our doctors in this method, we've put the institute on the forefront of modern joint replacement surgery, expanding the opportunity for patients to have a total joint replacement and go home the same day. This procedure lessens postoperative pain and, thus, speeds recovery. And it's totally safe."
Hales, along with Newport Harbor Anesthesia Group, arranged the comprehensive training workshop, which the institute's anesthesiologists and other Allied anesthesiologists attended last month. He said one main impetus behind the training was a desire to give all Allied Anesthesiologists, not just those at the institute, the opportunity to learn the modality.
"This method is addressing postoperative total joint replacement pain in a way unlike any other has," Hales said. "When we formed Allied, one of our primary goals was to use the group as a resource for new ideas, to put our heads together and come up with new ways to offer better care to our patients. As a specialty hospital, Hoag Orthopedic Institute is uniquely positioned to serve as a springboard for this innovation in California."
Dr. Greg Hickman, medical director at the Andrews Institute of Orthopaedics and Sports Medicine in Gulf Breeze, Fla., directed the workshop on Feb. 21 and stayed on site for two days following to assist anesthesiologists with the continuous nerve block procedure. Hickman is the director of the Andrews Regional/Ambulatory Anesthesia Fellowship Program at the institute and has been performing the nerve block for more than 20 years. Hales said Hickman is a recognized expert in the procedure.
In a 2010 interview with Outpatient Surgery Magazine, Hickman said most hospital patients and more than 50 percent of patients in surgery centers received postoperative opioids, while, that year, only 12 percent to 20 percent of patients at the Andrews Institute were administered narcotics. He attributed the reduction to the continuous nerve block procedure.
About Allied Anesthesia: With over 100 highly qualified physician anesthesiologists on staff, Allied Anesthesia provides adult and pediatric anesthesia services to St. Joseph Hospital of Orange, CHOC Children's Hospital, St. Jude Medical Center in Fullerton, San Antonio Community Hospital in Upland, St. Mary's Hospital in Apple Valley and many other Southern California health care facilities. In 2014, Allied Anesthesia joined with Fullerton Anesthesia Associates and Upland Anesthesia Medical Group to consolidate best practices in more than six hospitals and more than a dozen ambulatory surgery centers. The expanded medical practice is dedicated to offering the highest comprehensive quality of care and the most cost-effective procedures in all facilities they serve. All Allied physician anesthesiologists are board certified in Anesthesiology and they staff and manage the most efficient operating rooms in Southern California. Allied is a member of the California Society of Anesthesiologists, the American Society of Anesthesiologists, and the Anesthesia Quality Institute.