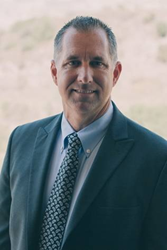 What is remarkable about Mike's involvement with T3 Motion is that he was originally a customer of ours
Brea, CA (PRWEB) April 13, 2016
T3 Motion, Inc. (OTC: TTTM), the leader global leader in the design and delivery of electric vehicles and tactical technology to the law enforcement, military, and security markets, announced the hiring of Law Enforcement professional, Ret. Lt. Mike Miller, as Director of Business Development/Western Region.
Mike spent his 28-year law enforcement career with the Orange County (CA) Sheriff's Department, rising to the rank of Lieutenant. He has been a Watch Commander within the Orange County Jail system. He was also Bureau Commander for John Wayne (Santa Ana, CA) Airport and the SAFE Division for the County of Orange. Prior to that, he co-managed the county's FBI Joint Terrorism Task Force.
He joined the OCSD in 1988 and specialized in Safety and Security Operations, Emergency Management, Training, Labor Relations, Policy and Procedures, Budget Management, Risk Management, Community Relations, and Administration. He also served as a College Instructor at Rancho Santiago Community College. Mike began his career as a Military Police Investigator for the U.S. Army while stationed in Germany.
"We are thrilled to have Mike Miller officially join the T3 Motion team," said Noel Cherowbrier, C.E.O. of T3 Motion, Inc. "What is remarkable about Mike's involvement with T3 Motion is that he was originally a customer of ours when he was the Bureau Commander at John Wayne Airport. His intimate knowledge as an end-user of the T3 Patroller and T3 Vision electric patrol vehicles in tremendously valuable to us. He can definitely speak to potential customers about the benefits and applications of T3 Motion products. He has a truly unique perspective as a customer, and now, representative of T3 Motion's tactical technology products."
About T3 Motion, Inc.:
T3 Motion, Inc. (OTC: TTTM) was founded in 2006 in Costa Mesa, CA and has become the leader in clean energy, all-electric patrol vehicles for the Law Enforcement, Military, and Security markets. T3 Motion's revolutionary patented T3 Patroller was the first electric multi-shift vehicle designed for professional applications with interchangeable batteries. Deployed at airports, military facilities, retail centers, campuses, business districts, and other high-profile locations, the T3 Patroller has quickly become the choice of public safety agencies around the world. T3 Motion, Inc. now also offers customers the T3 Vision, a smaller all-electric patrol vehicle with interchangeable batteries ideal for interior patrols. For more information, visit http://www.t3motion.com, email sales(at)t3motion.com, or call (714) 255-0200.
"Safe Harbor" Statement under the Private Securities Litigation Reform Act of 1995: Statements in this press release regarding T3 Motion's business, which are not historical facts, are "forward-looking statements" that are not guarantees of future performance. Such forward-looking statements are subject to risks and uncertainties that may cause actual results to differ materially from those anticipated by the forward-looking statements. These risks and uncertainties include, among others, factors associated with market conditions and the satisfaction of customary closing conditions related to the proposed public offering. For additional information concerning these and other factors that may cause actual results to differ from those contained in the forward-looking statements, see "Risk Factors" in the Company's Registration Statement filed on Form S-1, as amended, and in periodic reports the Company files from time to time with the Securities and Exchange Commission.